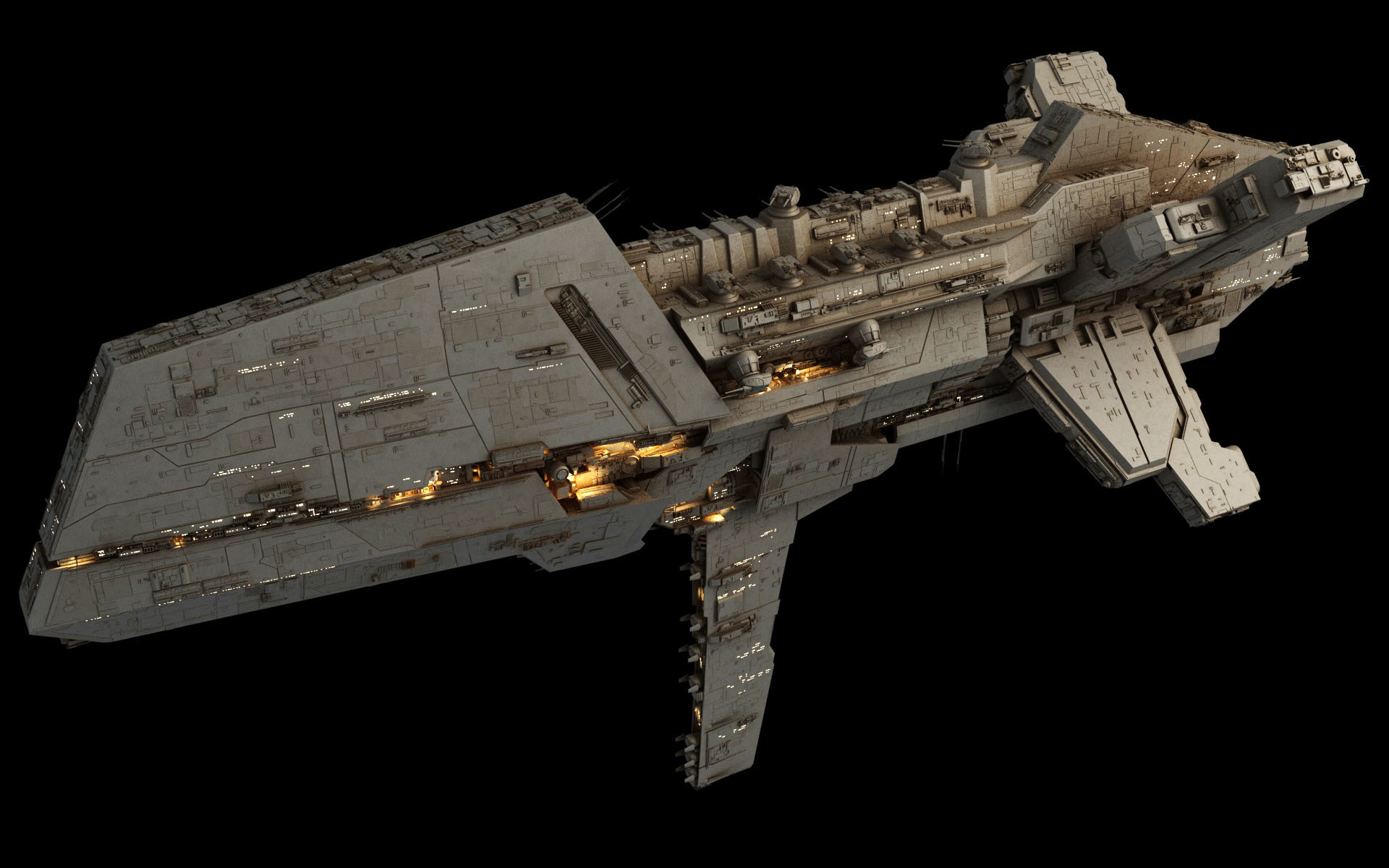 H A ' R A N G I R
C L A S S
​
"Go ahead, pray to your gods. Beg them to answer. To hear our gods, all we have to do is look up."
- Jos Krayt
OUT OF CHARACTER INFORMATION
Intent

:

To create a star destroyer for the Mandalorian Enclave.

Image Source

:

x

Canon Link

:

N/A

Permissions

:

Primary Source

:

N/A
PRODUCTION INFORMATION
TECHNICAL SPECIFICATIONS
Classification: Star Destroyer

Length

:

1500 meters

Width

:

405.2 meters

Height

:

776 meters

Armament

:

Very High

Defenses

:

Average

Hangar Space

:

High

Hangar Allocations

:

Starfighters

:

Support Craft

:

Maneuverability Rating

:

Average

Speed Rating

:

Average

Hyperdrive

:

Equipped

Hyperdrive Class

:
STANDARD FEATURES
Power Generation

Power Management

Internal Management

Navigational Systems

Hyperspace Technology

Propulsion Systems

Gravitational Systems

Communications & Sensor Systems

Emergency Systems

Life Support
ADVANCED SYSTEMS
Hyperspace Systems

Propulsion Systems

Navigational Assistance

Power & Support Systems

Fleet Management

Sensors and Communications

Industrial Technology

Droid Force

Boarding Technology

MNV-AV12 Ra'gr Assault Boarding Pods
Boarding Pod Launchers

x2 Forward-Facing
x8 Starboard-Facing
x8 Port-Facing

Internal Transportation
STRENGTHS
Iron Fury: The Ha'rangir-class is a mighty capital ship, packing the power of a conventional star destroyer packed into the frame of a heavy cruiser.

Warforge

:

With its own complement of mining lasers, refining stations, molecular furnaces, fuel convertors and nanoforges as well as onboard production facilities and constructrion droids, the

Ha'rangir

is equipped to replenish itself and whatever complement it may carry indefinitely.

The Best Defense: The entire design of the heavy cruiser centers around its speed and maneuverability, and the Bes'drahr's defense is more centered around its small size as well as its speed and maneuverability, making it difficult to hit with heavy-hitting anti-capital weapons in the first place.
WEAKNESSES
Firing Arcs: The hull design of the Ha'rangir-class limits its ability to bring its full firepower to bear on a single target at certain locations in space relative to the Star Destroyer.
Points of Access: The Ha'rangir-class has substandard manuverability, making it easier for nimbler craft to outmaneuver the Star Destroyer.
DESCRIPTION
Kad Ha'rangir was the chief deity of ancient Mandalorian religion, the god of destruction and the gospel of war. Primitive Mandalorians waged ritualistic war as a means of pleasing their god, and saw his destruction as a catalyst that brought change to the Galaxy in opposition to idleness and stagnation.
Since it's inception a decade and a half ago, the Mandalorian Enclave has had yet to field a capital ship truly worthy of the
Mando'ade
, aside from the mighty
Darasuum Kote
Star Dreadnought, flagship of the Mandalorian fleet. But with the introduction of the fearsome
Ha'rangir
-class Star Destroyer, that dynamic has been irrevocably changed.
To call the
Ha'rangir
-class a 'Star Destroyer' is an understatement. The warship was designed to be a flagship of a fleet, overwhelming its enemy with superior firepower while augmenting the rest of a fleet that complements it. It features top-of-the-line offensive technology, including the modernized M19 and M20 assault concussion missiles as well as the RSTA-3 STASIS Entropic Field Webifiers. Its boarding pod launchers allow the
Ha'rangir
to engage other ships in an unconventional means of naval warfare -- but one that is elementary to Mandalorians -- infantry combat.
But its numerous fleet-augmenting systems are what truly set it apart from other Star Destroyers. Its sensor suite module extends the range and capabilities of communications and sensors for itself and other friendly ships within its sphere. Its communications suppression module acts as a spatial jammer, while its field defense module and stealth field module boost the defensive capabilities of itself and other friendly ships in nearby proximity.
The
Ha'rangir
-class, much like the
Kandosii
dreadnaughts of old, is a behemoth meant to ferry armys large enough to conquer entire Star Systems. A hundred thousand Mandalorian warriors can fit comfortably into a
Ha'rangir
's class's many hangar bays, holds, and spartan barracks should the need arise. The Star Destroyer can also comfortably carry the necessary equipment, munitions, and vehicles to support said army, with the industrial facilities to easily self-replenish for long voyages with no friendly port in site.
The
Ha'rangir
-class is a triumphant accomplishment for the Mandalorian people and a herald of a new era for the
Mando'ade
, marking the return of Mandalorian military might that was thought lost with the Sith genocide. Once more shall the
Mando'ade
rule the stars.
Last edited: