Name:

Ryv Karis


Aliases:
Faction:
Occupation:
Rank:

Knight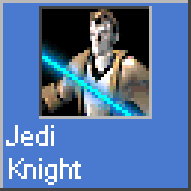 ​
Species:

Kiffar


Age:

20


Gender:

Male


Height:

5'10


Weight:

180


Skin:

Honey


Eye Color:

Amber


Hair Color:

Black


Force Sensitive:

Yes


Force Rank:

Knight


Force Alignment:

Light



Voice:
Jason Todd
- Jensen Ackles


Theme:

Twenty One Pilots - Goner
Strengths
Innate Ability: As a force-sensitive Kiffar, Ryv possesses the gift of Psychometry.
Knight Training: Ryv has grown within the Jedi Order, attaining the skills and position of a Knight.
Weaknesses
Hot Streak: Ryv will charge blindly into danger to protect someone.
Imposter Syndrome: No matter how much he succeeds, Ryv truly believes he should've died on the floor of his apartment when he overdosed. His successes are solely by luck or due to everyone not yet realizing how awful he really is.
PTSD: This one is self-explanatory.
Mister Save the Galaxy Part II - Electric Boogaloo: Ryv shoulders the burden of all galactic failings. In his mind, he should be able to save every life and redeem the greatest of evils. A true Atlas Personality.
​
Last edited: