Emberlene's Daughter, The Jedi Generalist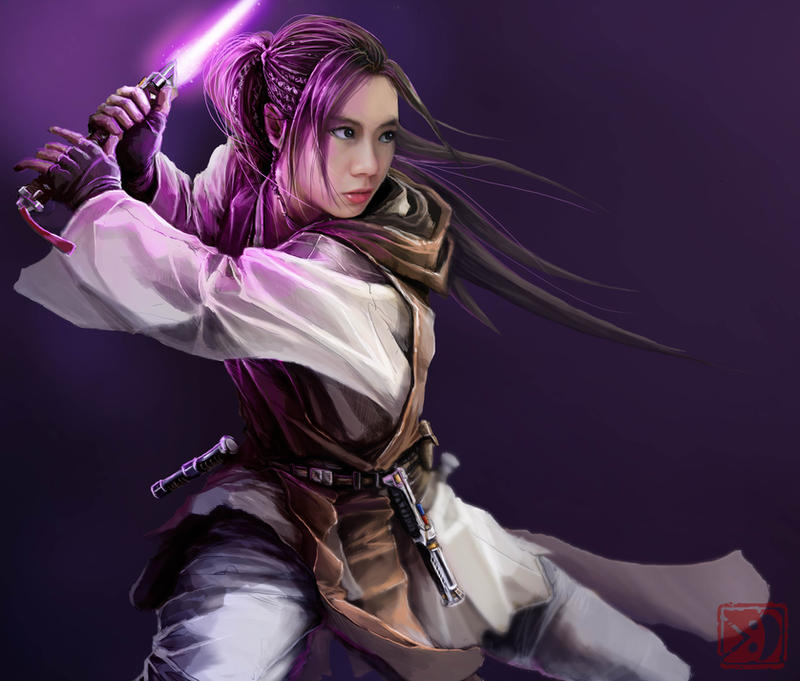 OUT OF CHARACTER INFORMATION
Intent: To continue expanding and improving the Sasori robe series
Image Source: Jedi Padawan
Canon Link: N/A
Permissions: My Subs
Primary Source: Jedi Arbiter
PRODUCTION INFORMATION
Manufacturer: Sasori Research
Affiliation:

Company Name

: Sasori
Market Status:

Closed-Market

Model: Robe Series
Modularity: Fitted for the jedi
Production:

Semi-Unique

Material:
TECHNICAL SPECIFICATIONS
Classification: Other
Weight:

Light

Resistances:

Energy:

Very High

Kinetic:

Low

Lightsabers:

Very High

Other: Sonic:

Very Low

Other: EMP/ION:

Very Low

Other: Elemental:

Average

Other: Piercing:

Very High

Other: Darkside:

High
SPECIAL FEATURES
STRENGTHS
Superior Protection: Designed using the Synthmesh, wintrium that as it ages continues to grow stronger and skylar which offers a form fitted compression material.

Force Affinity: Infused and crafted with the force, the synthmesh, skylar and inth metal used all add force abilities to the outfit.
WEAKNESSES
Requires Connection to the Force: For the synthweave effects to function within it the material needs to be able to feel the force energies around it. Vong tech, yalisimiri, voidstone, dampening fields are all counter to what the material can handle.

Kinetic Impact: High grade kinetic impact from heavy slugthrowers and matukai styled punches cannot be dispersed.

EMP/Ion Vulnerabliity: THe material has virtually no protection from ion and emp weapons.

Lightside beacon; The robes radiate the lightside of the force.

Lightside: Designed with the jedi and lightside in mind, the material can be worn andused by neutral and darksiders but it is uncomfortable.
DESCRIPTION
With the jedi stationed on Manaan when the sith attacked, the old need for their robes to be able to handle water and one of the sinkings of the city was important. In this case a new set of robes created for them by The Order of Shasa.The Selkath while wanting to remain neutral also saw the danger as the sith were generally in their attacks attempting to sink the city. THe jedi Matsu managed to create a typhoon with her notable skill in altering the environment to combat the massive Kaiju sized sithspawn that were being rbought to bare against them and to escape the damage many went to their orders ancient facility in the rift away from the destruction. With the combat forging the jedi who were stationed on Manaan into staunch believers in the dangers of war and the escalation they became Jedi Arbitors jumping into conflicts between warring clans, tribes, planets and settling the disputes as peacefully as they could. The Robes of the Manaan campaign are the closest the jedi have to a robed model of aquatic suits.
Last edited: