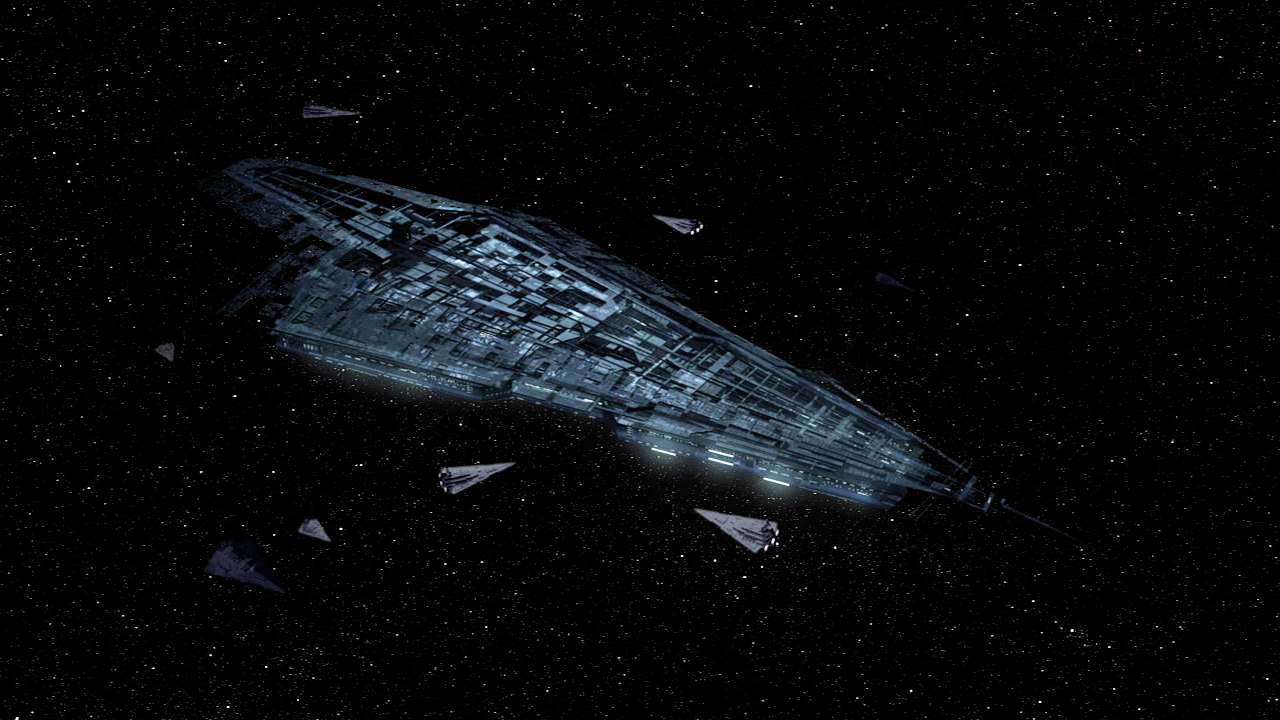 Well, ladies and gentlemen, it's evidently event time, and considering the fact that twice now I've failed to get this event started, the third time'll be the charm.
This event will consist of four threads laid out over the month of April, one thread per week. Final days of of April will be spent awarding prizes to the various factions involved. Every faction
will
get a prize, but the more work you put into the event's threads, the greater your prize will be, even if it isn't the
Intimidator
.
THE STORY:
The
Intimidator
. A wrecked Executor-class Star Dreadnaught in the Unknown Regions. Considered to be the treasure trove of salvage, the derelict was slowly stripped of multiple hull panels and several weapons over the time between its destruction and the start of the Gulag plague. However, when the plague began, the
Intimidator
became an extremely hazardous place to salvage. Reports of mysterious ships, red and black, appearing out of nowhere and assailing persons who attempted to near the vessel began to abound amongst the trader circles. Even post-Gulag, sightings of these vessels occurred as parties of well-equipped salvage teams were decimated during their attempt to salvage the wreck.
The three initial threads will focus on an acquisition of Executor-class parts located throughout the galaxy. One collection is in a space-based thread, and two are in land-based threads. The final thread, the climax of the event, will determine the ultimate fate of the
Intimidator
, whether it gets acquired by a faction, repaired, destroyed, or wrecked beyond repair.
So, I've got two months to get this event prepped and ready for launch, and I'm looking for people who'd be interested in assisting me, either with maps, graphics, being gamemasters for the threads, developing prize tech, or helping conceptualize the individual threads and their locations(the originals of which were lost during the site crash). Anyone willing to help me out with round three?