Flashpoint: Galaxy In Chaos
01FEB2020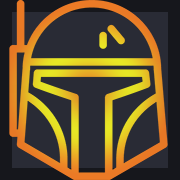 FACTION WAR Faction War allows Major Factions to claim territory on the map and challenge other Major Factions.

www.starwarsrp.net
Theme: Chaos
Theme Modifier
For this Flashpoint, the following Rules from Major Factions are altered and will apply for the month February and the last two weeks of January:
1. Major Factions must have maintained activity for 0 days as a Minor Faction before being eligible for Major status.

2. Major Factions must maintain 3 or more unique, individual, active characters to remain active. Each character must be written by a different person.

3. Any Minor Faction or group of Minor Factions may launch a Rebellion, so long as they have been Minor Factions for at least

0

days.
VICTORY DECLARATION
Invasions
2. Both factions must have a minimum of

3

members per side. If either faction cannot meet this requirement within 72 hours of the beginning of the invasion, that faction forfeits.
The Flashpoint begins 1200 EST 1FEB2020.



​
Last edited: