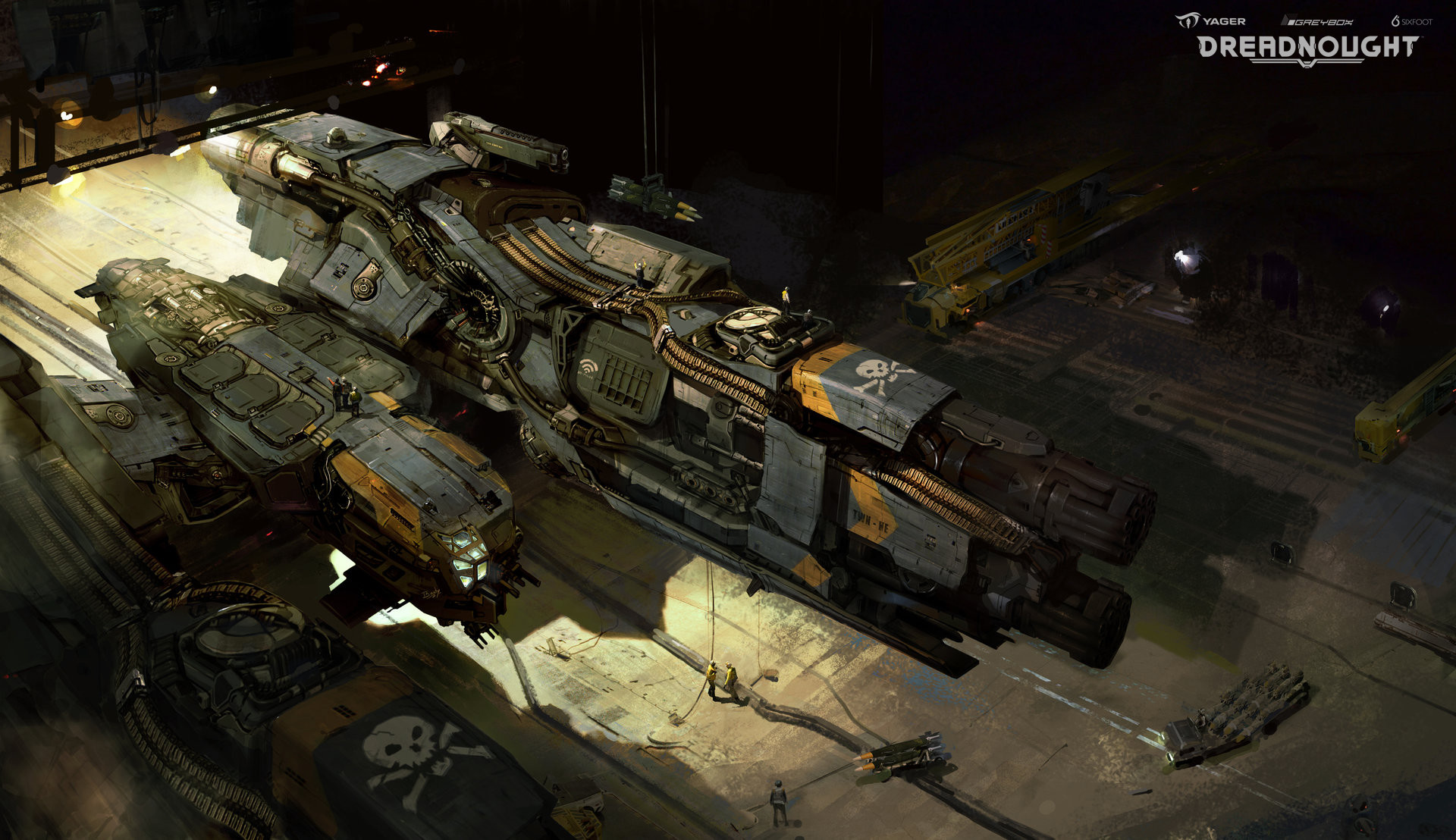 ​
OUT OF CHARACTER INFORMATION
PRODUCTION INFORMATION
Manufacturer: Jaeger Solutions
Affiliation:

Open-Market

Model: GS-90 "K'kayeh" Class Assault Gunship
Production:

Mass Production

Material:

Hull: Quadranium Steel Hull w/ Reactive Duraplast Plates
Internal Structure: Alusteel Frame
Frame: Alusteel Frame
Misc: Glasteel View Ports │ Turadium Blast Doors │ Dallorian Alloy Cooling Systems
TECHNICAL SPECIFICATIONS
Classification: Gunship
Length: 41 Meters
Width: 30 Meters
Height: 14 Meters
Armament:

Extreme

Two (2) Rear-Facing Heavy Laser Cannons

Ten Self Loading (10) Missile Tubes

Defenses:

Low

Squadron Count:

Very Low

Four (4) GS-90 per Squadron

Maneuverability Rating:

Low

Vectoring Plates w/ Dynamic Mounts

Speed Rating:

Extreme

Hyperdrive Class:

None
STANDARD FEATURES
Communications Systems:

Enviromental Systems / Life Support:

Sensor And Targeting Systems:

Reactor System:
ADVANCED SYSTEMS
STRENGTHS
Shoot 'Em Up -

Overall, the 'K'kayeh' is more a giant gun mount, than a ship itself. It has one purpose, and that is to hold four massive gatling turrets. So iconic are their monstrous noise, many soldiers have referred to the Gunships as 'Brrt Cannons', simulating the noise that echoes from them whenever rounds are put in place. The sheer amount of rounds put out by the cannons let it strike out against most kinds of armor, ships, and infantry emplacements - and garner it a legendary reputation for its capacity to do so.

Outrace The Interceptor -

The 'K'kayeh' has very few means of defense - and with a light, alusteel frame, the actual fact of the matter is that the ship can't sustain serious under-load fire for long before disintegration, let alone missiles and the like; so there was a defense made in contrast to this. The gunship doesn't carry the usual shield, nor does it carry strong plating - instead, it carries four massive engines with a specialized form of overdrive.

By themselves, they are terrifying - capable of speeding past almost every other standard fighter in the galaxy, but with their fuel dumps; they are capable of pushing past the limits of even the fastest ships and race away from any would be threat. Though, it should be noted that in this afterburner setup, they are not able to turn more than five degrees - and they are still victims of light based weaponry such as lasers - that go at the speed of light.
WEAKNESSES
Air Brake -

Despite the speed, there is one glaring issue with the ship itself. If it is fired for more than a few seconds at a time, it will slow itself down substantially, even stalling it despite an insane atmospheric speed. Too long, and the ship will become a viable target for ground installations it failed to take out in its run. Too short, and it simply won't do enough damage to maintain any semblance of protection.

Ammunition? I hardly knew her... -

Because of the absolutely insane firerate of the 'Pit Horror's, the K'kayeh's main weapons, there is the glaring issue of ammunition capacity. While much of the back engines are built to hand a few thousand rounds, most deployments of the gunship are restricted to only a few short minutes before being pulled back for restocking and redeployment. Sustained air support is impossible with the gunship, and it is meant for nothing more than one off attacks and backups by another squadron.

Hyperdrive Be Gone -

With no need for inter-system travel, the ships are not equipped with hyperdrives. This means that once left behind, they are simply to land or run out of fuel, and are entirely carrier dependent from the get go. That, or base restricted with a limited range from the planet itself. There in lies the major weakness of the ship, its complete lack of autonomy and tactile flexibility.

Your Shield is in a Different Castle -

While most gunships and the like are built for prolonged sustainability in the field of combat, the GS-77 is designed more so for strafing runs; and with its main defenses in the fact it can outrace most tracking systems and interceptors - it was never equipped with the bulky extra weight of shield generators. This helped to make room for the 'Pit Horrors', and the massive engines - but more importantly, reduced the weight and energy signatures for speeds sake; though it should be noted regardless - this is a very easily destroyed vessel.

Forward Unto Dawn -

The four main guns of the K'kayeh are fore orienated, and fore restricted. That means that to hit any target with them, the pilot must orientate the entire vessel towards the target; flying directly at whatever it is the pilot intends to destroy. While not an issue for more standard targets, it can create a very dangerous situation when doing gun runs on fortified areas, anti-air mounted defenses, or anything with a substantial air superiority presence.
DESCRIPTION
​
With the introduction of the more mass produced GS-77, Jaeger needed a gunship less focused on deep cover missions behind enemy lines with air support, but to simply destroy whatever it may like should they come within striking range. Just what could Jaeger do to ensure absolute decimation of an entire striking run? Well, after a few hours of drinking and two scientist getting in a fist fight, they thought 'lets just put, like, four really big guns on it.'
​
​
And put four really big guns on it they did.
​
​
The GS-90 is a mass produced assault gunship named after the legendary sith spawn dragon formed by Darth Revan; because it shares the flying aspects of death the old creature too exuded. This aura of mortality was no mistake either, as each 'K'kayeh' is fully capable of laying waste to where target they wish, and with four in each squadron, you can expect serious damage; especially considering each's armament.
​
​
This armament, is none other than the HVC-120 "Pit Horror" Hypervelocity Cannon multiplied four times over. The entire mass of these four guns make up the entire front half of both the limb styled engine compartments, meaning that whenever it fires it must be flying directly towards it. This can be a serious weakness when under stress of enemy air superiority. Suffice to say however, the trade offs were taken into account, and the better of the two was decided upon. With four of the guns on the ship, it is capable of laying out thousands of 120mm rounds for expressive purpose of informing the enemy in a not so subtle way to get back on their nerf and saunter on home. All in the matter of a few seconds, nonetheless.
​
​
Now this firepower doesn't come without restrictions. Each is very restricted on the ammunition it can carry due to the absolute magnitude at which it belts the rounds out; effectively forcing them to carry the bare minimum. One or two strafing runs with only a few seconds of actual firing create a 'shock and awe' for very specific targets; or using their speed to strafe long areas. Either way, the moment this first strike is done, it must return to base and rearm before going back out. This can be an extreme hindrance when facing numerous targets in less than ideal positions.
​
​
To at least alleviate this problem slightly is it's additionally strong foundation is speed. On par with most interceptors, and exceeding even some of them, the ship is capable of entering and leaving combat on the backs of two enlarged 4L4 Fusial Thrust Engines with specially designed dynamic mounts to better allow control at high speeds. Effectively, this creates a 'quick response' vehicle with all the armament of a small army; and additionally one that can help to escape slower vessels. It is not uncommon for pilots of the GS-90 to simply speed up as an immediate response to ground installations targeting it, or other fighters coming to attack. This speed is meant to either outpace the target, or get it to more friendly targets before it additionally strong defense is broken and the ship is vulnerable.
​
​
All in all, the ship has an almost insane capacity for laying out punishment, with the speed and defenses to back it up. Just don't ask it to turn on a dime, or come in a large pack; as its only able to do its one job and nothing more. Just as Jaeger prefers it.
​
Last edited: