A small reconnaissance team with the Galactic Republic Navy reported a derelict ship, in open space near the system of Monastery. The ship they described is an Interdiction-Class Star Destroyer, the results from the recon team's scanners, indicate that the ship is incapacitated, no life signs and no life support system on line and depleted. It is an old ship, dating back to the Dark Time when the Imperials ruled. It is said that Darth Vadar had visited Monsastery in order to 'convince' the peoples of the this to join the Empire. So there is little surprise that one of the older Class of ships is still suspended in space, the Galaxy still holds surprises and treasures from the past.
The interesting data to come from the reports, is that the recon team had picked up an unusual high energy reading, located in bowels of the ship. A small team had boarded the ship but found nothing in the area indicated, they also reported that a strong presence of the darkside was sensed, but again, nothing was found.
Iella stood by the commander of the Military Scout Vessel, as the ship existed hyper space. Immediately the long range sensor arrays picked up the Interdictor, and the vast ship came into view within the bridge window. Iella just looked at it for a moment, history before her eyes, but still the ship still held an imposing air about it.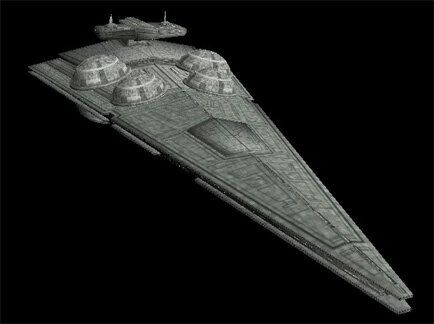 ​
"Keep the scanners on that ship, I want to know if anything unusual happens or appears",
she said to the Commander.
"Get us closer, prime the weapons .. just in case",
she smiled a little, over cautions? Probably but that is Iella.
She turned to the members of the Jedi Order who have signed up for this mission. A good strong crew of Knights and two Padawans, she considered them for a moment before speaking.
"We will be taking a small craft over to the Interdictor .. you will need to go and suit up, there is no environment support. You will find all you need in the hangar bay near the ship. We must use caution, there is a strong presence of something on that ship, something dark and we are going to find out what it is".
She looked at them in turn.
"If you have any questions or concerns .. please speak up now",
she said finally.
@
Darrin Onyx
@
Tallia Farn
@
Flint Dexen
@
Meta
@
Aika Kawakami