Dac System, Mon Calamari Shipyards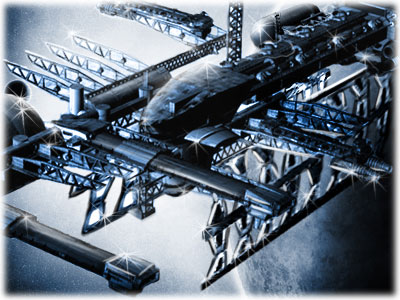 After long negotiations, stacks of credits, and strong manageable business with a private proprietor, the blueprints and schematics were complete. On the Dac system a casual dressed man leaned against a viewpoint overseeing the development of a highly invested project that would serve a sizable cause to its organisation. What could be seen below was a rather large framework and sparks of torches working day and night to satisfy the needs of the client.
A team of engineers had arrived through a nearby slide door to forward him copies of the interiors of the structure in progress. He was handed a datapad with access to private files discussing the different phases in which was required to complete the product. He slid his fingers over reading intently through different modular spectrum; furrowing his brow as he read through its descriptions. The project was quite complex yet simplified. The structure did not seem much due to its size but what was interesting was its capabilities when it was put through certain situations and perspectives. She was small, but deadly.
He switched off the datapad and nodded to the team before handing it back. As the engineers proceeded to leave back through the slide door. The client turned back to the viewport with his hands folded behind him; watching thoughtfully.