Molgus
I donned the mask to abandon what I was, the mask is my sign, I use it to strike fear into the hearts of others but most of all... I use my mask to conceal the scars of my past.
-Molgus
Name: Unknown
Alias: Molgus
Age: 25
Species: Human
Height: 1.91 meters
Build: Muscular
Faction: The Empire
Rank: Sith Apprentice
Force Sensitive: Yes
------------------------------------------
------------------------------------------
Strengths & Weaknesses:
+) Intelligence
Because of his education as a young child, Molgus is very intelligent. Knowing many different things about various subjects.
+/-) Cold
Like all Sith, Molgus is cold, maybe more so,
-) Mood Swings
If someone angers him he can turn against them in a second, the mood swings are violent and shows how violent he can be when angered.
+) Force Knowledge
Like all force sensetives Molgus has at least a little knowledge of the force
+/-) Heartless
Like all Sith Molgus is heartless.
-) Trust Issues
Due to some childhood events Molgus has major trust issues and needs to get to know the person well before he has the confidence to confide in them.
+/-) Mercy less
Like all Sith Molgus in mercy less and will never leave any survivors.
------------------------------------------
------------------------------------------
Biography:
On a mining planet of sand and dust, a slave women conceived a child, the father, had died in the mines earlier that day. They had been sold to a hutt on the similar planet Tantione. But during the flight they were denying them the information of wear they were going. During the trip, the ships only refresher backed up and the passengers became extremely uncomfortable. During this time the boy had a premonitions of podracing, and he saw a vision of himself as an older man, racing across the flats of Tatooine. He was awoken from his dream by his mother, who carried him out of the ship when they landed, and they were lined up before the hutt and it's forces.
However, when a shot rang out in a nearby alleyway, the boy did not duck for cover like the others in the area and instead watched as an Arcona slave rushed through the area to escape his pursuers. The Arcona's slave transmitter exploded moments later, killing the slave and showing the boy what would happen should he ever try to escape. Shortly afterward, he was implanted with his own transmitter. In the city of Mos Espa, the boy and his mother s were forced to share quarters with six other slaves while they were owned by the hutt, but the fact that he was coupled with his mother allowed the boy to endure slavery with relative good humor. But soon the hutt found no use for the slaves and sold them to an off-world dealer, the boy had had a false premonition.
Soon they arrived on a mining planet and his mother was in poor health, the little boy would soon have to start working in the mines. Soon his mother died of a strange dieses and the boy was heart broken. The Slave dealers set the boy free, realizing that the boy would be no use. Heartbroken the boy wondered what he could do. Then... the Jedi found him, he was denied training and he was so outraged that he made a mask and armor out of metal... and renamed himself
Molgus
------------------------------------------
Ship:
Standard YT-1300 light freighter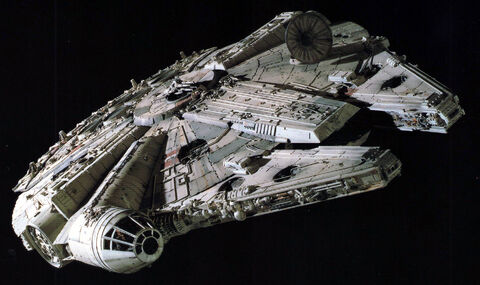 ------------------------------------------
Kills:
None
Bounties Collected:
None
Roleplays:
The Dark Ways [Training Thread]
http://starwarsrp.net/topic/17793-the-dark-ways-need-trainer/#entry212400