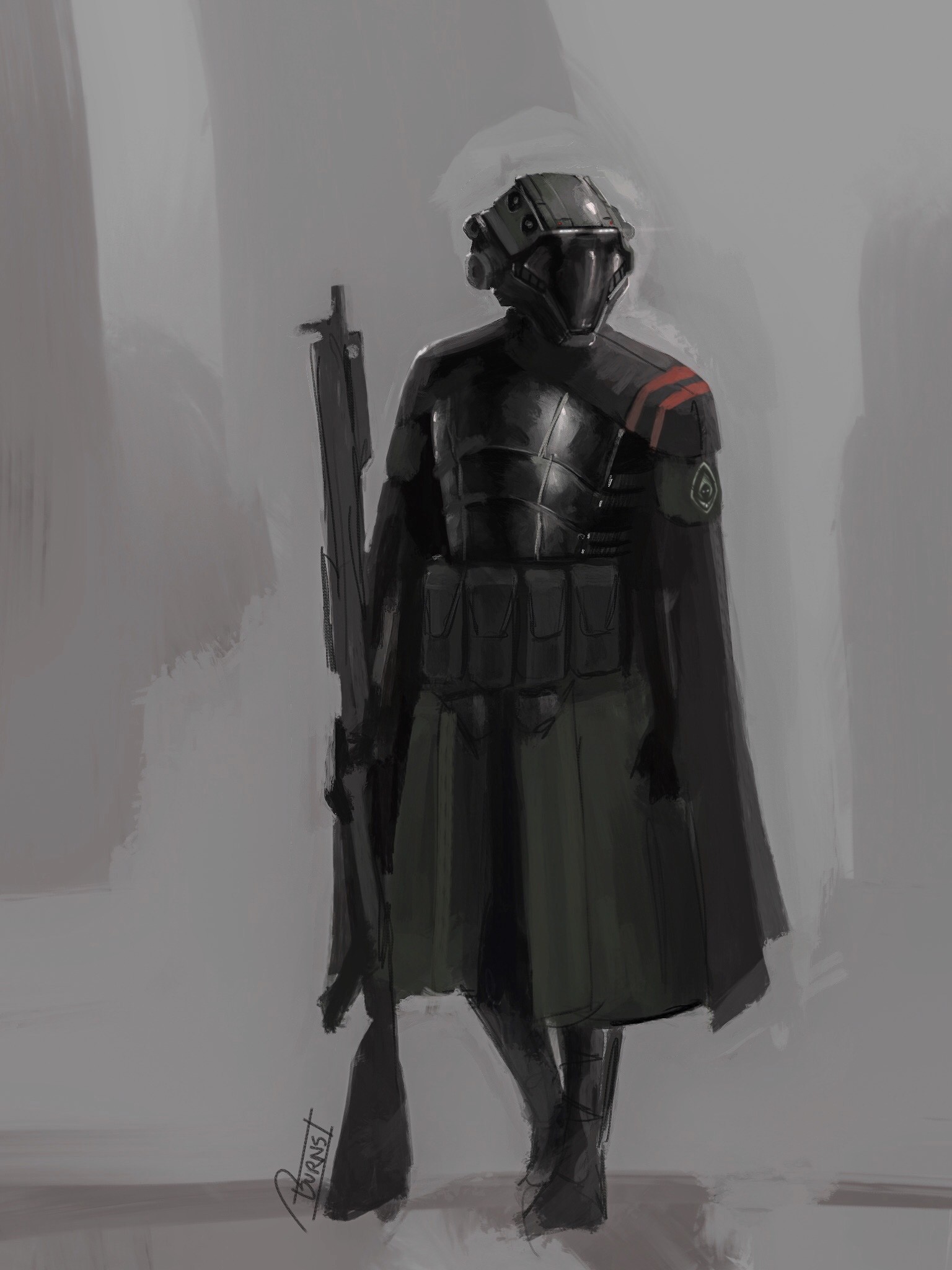 OUT OF
CHARACTER INFORMATION
Intent: To create a Specialized Trooper for SularenCo
Image Credit: Here
Role: A Death Squad for the Operative
Permissions: N/A
Links: N/A
GENERAL INFORMATION
Unit Name: Judgement Troopers
Affiliation:
Classification:

Description

: The Judgement Troopers are specialized Force-Dead Soldiers employed by Marlon Sularen as a means to create an Elite Force to be placed under the command of the mysterious Operative and as a means of countering the Special Forces of the enemies of Sularen such as the Zweihander Union's Task Force 66. The Judgement Troopers are extremely loyal , intelligent and ruthless making them a dangerous opponent to those who face them.
COMBAT INFORMATION:
Unit Size: Small [10 Troopers]
Unit Availability: Unique
Unit Experience: Elite
Equipment:
Combat Function:

Covert Ops

Direct Action

High-Value Targets/Manhunts

Intelligence Operations

Unconventional Warfare
Strengths:
Special Forces

Death Squad
Weaknesses:
Extreme Loyalty

Unconventional Warfare
HISTORICAL INFORMATION

As part of Marlon Sularen's Contigency Plan , the Judgement Troopers were formed as a means to conduct special operations against the enemies of the Former Chairman and to find the perfect trooper needed to properly execute the failed Operations conducted by previous Soldiers employed by Sularen. Placed under the Command of Marlon's mysterious Enforcer the "Operative" the Judgement Troopers serve as a means to covertly enforce the will of Marlon Sularen.
Last edited: