OUT OF CHARACTER INFORMATION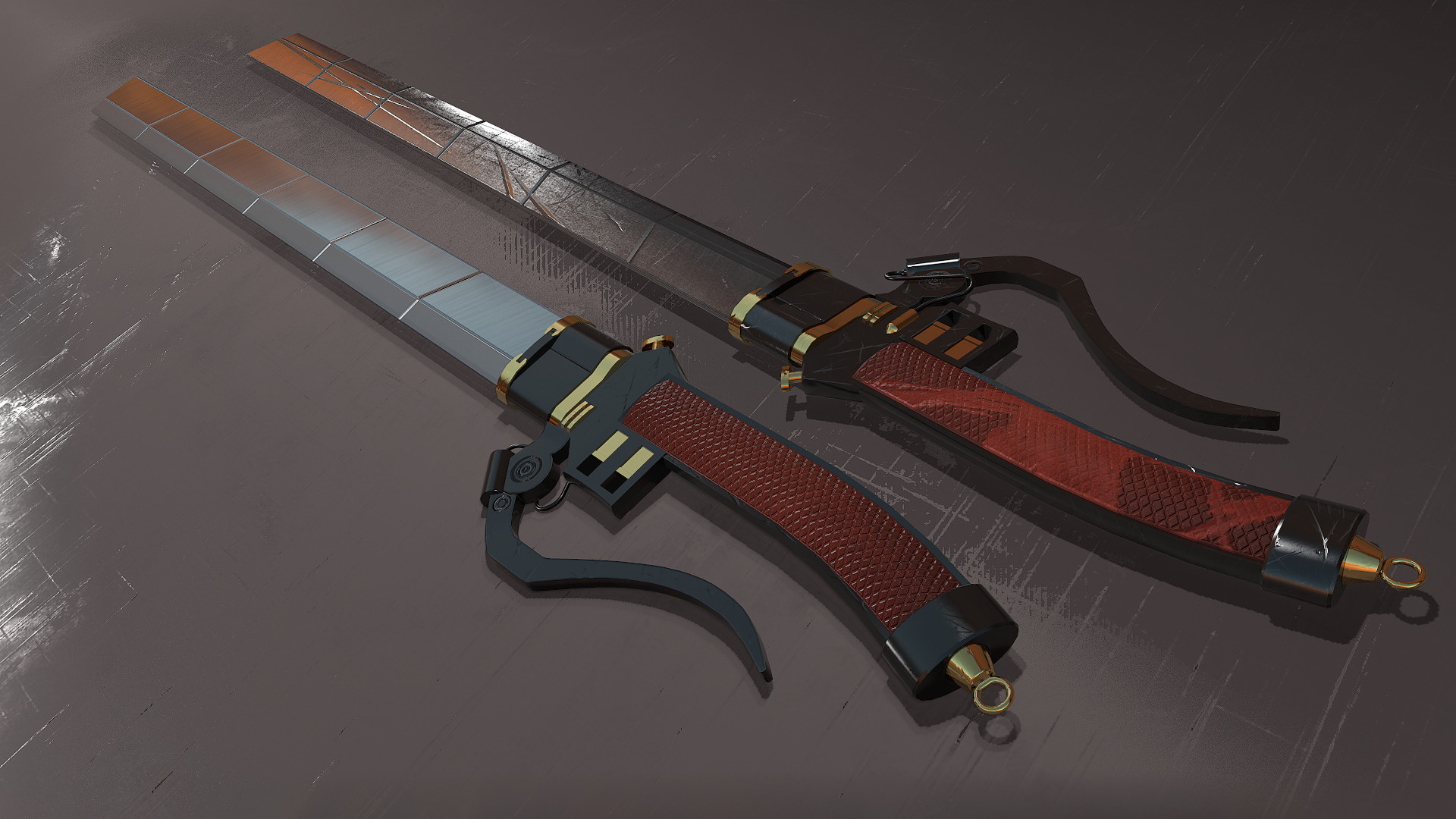 PRODUCTION INFORMATION
TECHNICAL SPECIFICATIONS
Classification: Sword
Size:

Average

Weight:

Heavy
SPECIAL FEATURES
Cortosis-weave

Ultrasonic vibration generator

Electrum

Duskwood

Obsidian
Strengths:
Cortosis-weave - can deactivate lightsabres due to the cortosis in it.

Ultrasonic vibration generator - The ultrasonic vibration generator generates enough vibratory force to rip through flesh, armor, stone, and even durasteel plating.
Weaknesses:
EMP me - The ultrasonic vibration generator can be shut down with a large enough EMP or Ion attack.

Loud when active - Due to the ultrasonic vibration generator activated it is rather loud and makes stealth useless.
DESCRIPTION
Tom gather materials from all over to craft 10 of these blades. They were designed by him and created within the Black-out site on Noasis. The blade itself is a cortosis-weave that can shut down lightsabres by short-circuiting them. To add to this he managed to find a very unique type of vibration generator which allows him to rip through quite a lot of materials. However this is prone to EMP and Ion attacks which can shut down the generator. The generator is also rather loud when activated meaning that any attempts at stealth go out the window when it is active.
The handle is crafted from Duskwood and Electrum surrounded by an Obsidian shell. These are intricately designed by Tom's hand. They were actually the most taxing part of the weapon to create. As he failed to finish them properly on several occasions to finally manage to create ten of them. Once he had completed them he then named them the Taff blades in honour of his family name and his missing father.