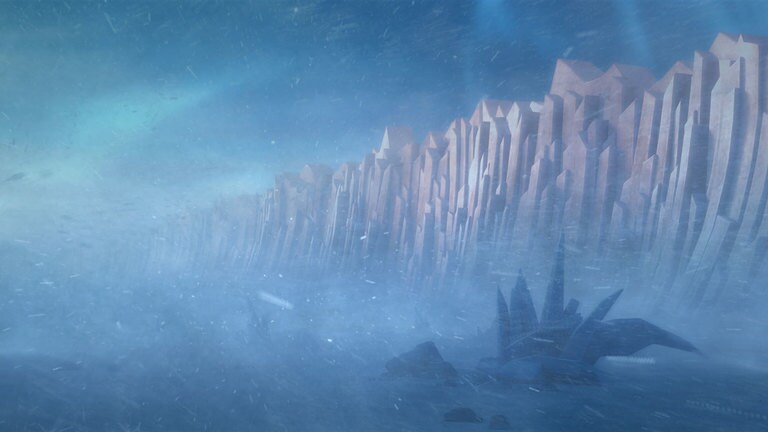 ​
​
The Cyaron descended through the icy planet's atmosphere and immediately lost sight of anything below. They were in white-out conditions in the night time...what a time to visit.
The group was paying a visit to planet after hearing rumors that the ancient Jedi crystal caves may still have some life within. It was exciting to the de-facto leader who recently lost her original in batlle. To get a new one, more unique this time thrilled her.
Her student was along to assist, and both were bundled up like the universe was ending. Her own confidant and mentor was along for the ride in support. She was happy for this as well.
They couldn't see his ship with their eyes, but with scanners they were just behind them in the descent.
Tsubasa was manning the helm skillfully under the watchful eye of Chika as the rest of the crew went about landing procedures. Nozomi, was along as well, begrudgingly, only to observe and learn even more about the wider Galaxy. Especially after hearing of these 'magic crystals of mystic power'. She wanted too see for herself. Ki was babysitting the much older woman...
yay
.
[member="Dax Fyre"] [member="A'Runda"]