​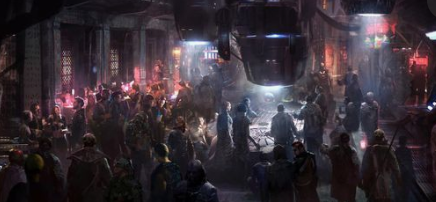 ​
The Southern Systems Business Bazaar
​
Narayana Galactic Trade Station​
Northern Sector | Auction House Aurek​
​
With the first auction already over, there was still plenty of energy going around for the upcoming one. This one would feature Sasori Research and Design, The Wretched Hive, Primo Victorian Shipwright, and Mandal Arms.
All save Sasori were new names to come along in a Southern Systems Business Bazaar Auction, so the air was
buzzing
with energy. What would these businesses bring to the auction? What products could they be able to pick up hopefully at an amazing price?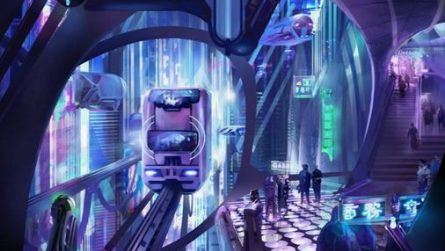 Primo Victorian is a shipwright that was quickly beginning to spread across the galaxy as a primer business. Sasori would always have interesting and curious curios that can help enhance or provide boons. Mandal arms was ready and able to provide a new range of armstech and personal shields that were of quality and value. Finally, there was the Wretched Hive, where the Merrill name lived on in the unique shipwright designs and shipwright modifications.
While barter was the preferred method, no offer was off the table. Aurum Saacs Bank would be the go-between with financial exchanges between credits and valuations.
Within minutes, the newest auction was live!
Auction Rules
This auction will run for 48 hours only. This auction will close at 7:05 p.m. EST May 12, 2018
An auction's end time must be set when the auction begins.
Bids must increase by reasonable increments. Large jumps may be subject to refusal.
Minimum bid accepted for items up to 999,000 credits is 100.
Minimum bid accepted for items over 1,000,000 credits is 1,000.
Bids of goods, services, favors, etc. will be taken as legitimate bids and may receive preference over monetary bids, per the seller's prerogative.
No outrageous bids.
Like a merchant in the Marketplace, an auctioneer is responsible for verifying that bidders can afford their bids. Auctioneers can ignore bids at their discretion if they feel a bidder cannot afford to pay dubious bids.
Bidders who feel their bid was unfairly ignored can appeal to RPJs and/or Company Factory Judges for help.
Bidders who spam, attack other bidders, or generally make themselves a nuisance to the bidding in general will be asked to leave. Continued behavior after a polite warning will be reported to SWRP: Chaos RPJs.
Standard SWRP: Chaos Rules are in effect at all times. Failure to comply with these rules will warrant RPJ and/or Admin action upon the individual(s) responsible.
For any restricted materials, holocrons, or artifacts, please link the thread where you acquired the item into the auction.
and I HIGHLY encourage everyone to roleplay during all of this! Have fun! Make new contracts. Talk to other bidders.