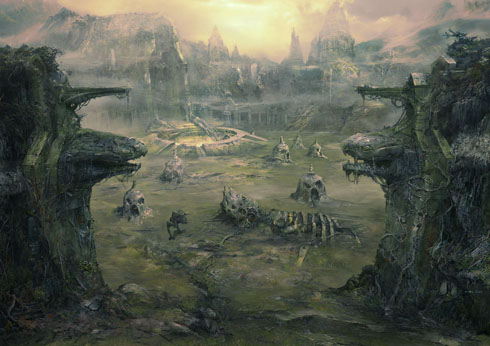 ​
Rumour had it that the Alliance to Restore the Republic once had a base on the planet of Boz Pity. However as Hadzu'ska wandered the ruins of one of it's many cities, he found that rumour hard to believe. The planet itself seemed to be a graveyard, the only creatures that actually inhabited the world were small scavengers, womp rats and the like. People tried to avoid the planet and it's system altogether, which was why the Sith had chosen this world to serve as a trap to young Jedi. Over the many years since the Sith's reemergence to the galaxy, many Jedi died at the hands of the Sith's crimson blades. However before leaving their corpses to rot, Jedi holo-communicators were taken so to be used later on as a lure. Hadzu'ska and another apprentice, who he had yet to meet, had been tasked with setting up these communicators on the planet, to lure the unsuspecting Jedi into a trap and murder them, thinning the pitiful Order's ranks. Hadzu'ska had only encountered Jedi once before, and the thought of that battle still exhilarated him to this day. He had grown stronger sense then, his knowledge in the dark side had increased ten fold, and he was itching to hack his blade into yet another force-sensitive victim.
Walking over to the skeleton of some long dead creature hanging over a ravine, he entertained himself by playing with the skull, studying the creatures long tusks as he threw it up in the air and caught it with the Force on it's descent. After a few minutes of waiting, the Sith Apprentice began to grow tired of his plaything, wondering what could be taking the other Sith so long. Staring out into the depths of the valley below him, he began to notice a small silhouette making it's way up the large incline. As the figure got closer to Hadzu'ska he began to make out more of the person approaching him. Judging by his tall masculine form, the apprentice assumed he was male and when he caught sight of the lightsaber hanging at his side, Hadzu'ska knew this was the apprentice he had been waiting for. Calling down to him he shouted,
"Finally we can get started. What took you so long? Taking in the scenery?"
@[member="Dovinus"]