A man's legacy is determined by how the story ends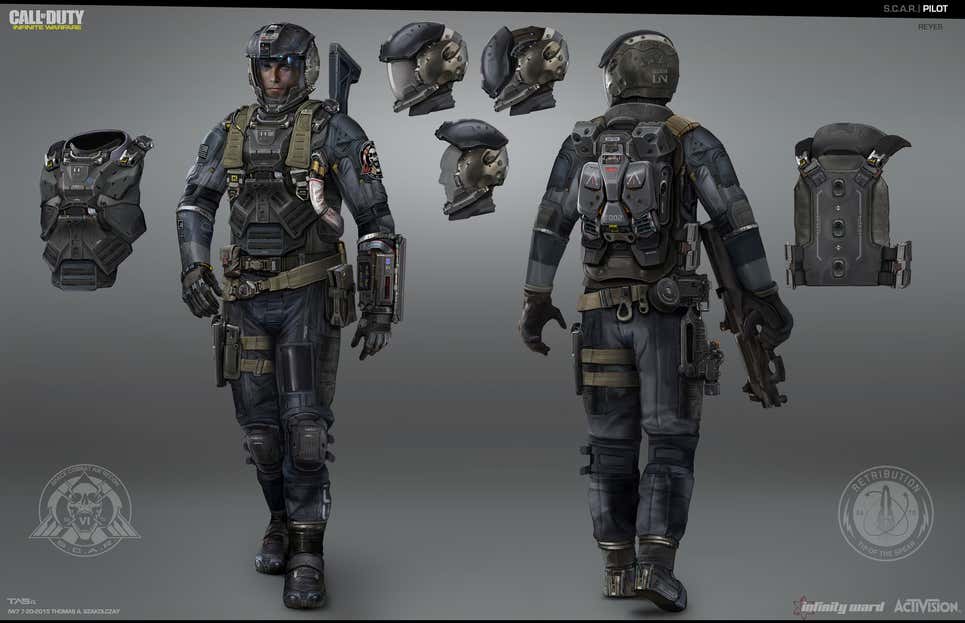 OUT OF CHARACTER INFORMATION
PRODUCTION INFORMATION
TECHNICAL SPECIFICATIONS
Classification: Multipurpose
Weight:

Average

Resistances:

Energy:

Average

Kinetic:

Low

Lightsabers:

Very Low

Other:

Sonic:

Average

EMP/ION:

Average

Elemental:

Very High

Vacuum:

Very High
SPECIAL FEATURES
Built-in web gear: Designed to be able to accommodate extensions and additions to the armor as well as slots for knives, explosives, power packs, tech, and carabiners for both carrying gear and no landing extractions.
Sound Dampening: An underlay of sound dampening material to reduce the sounds made during movement.
Whipchord launcher(Mainly for rappeling)
Vambraces with slicing and data recording spike/hook up
Mounts for rifles and jump packs/
STRENGTHS
MODULAR: Different pieces can switch in and out for missions preferences making the armor even more efficient for each mission.
WEAKNESSES
WATCH THAT KNIFE!: The polymers that make up a majority of the armor are able to absorb much of the energy of blasters, but the right vibroblade with the right cut will tear into the material and (especially in a vacuum) will cause more problems than protect.
DESCRIPTION


The Marines need to be able to get into any and every situation efficiently and be ready for a fight. The powered armor offers different types of helmets and interfaces as well as different strengths and advantages. With the ability to utilize jump packs and keep in communication with multiple different units through the HUD, the Marine's powered armor makes for an efficient and powerful fighting force.
Last edited: