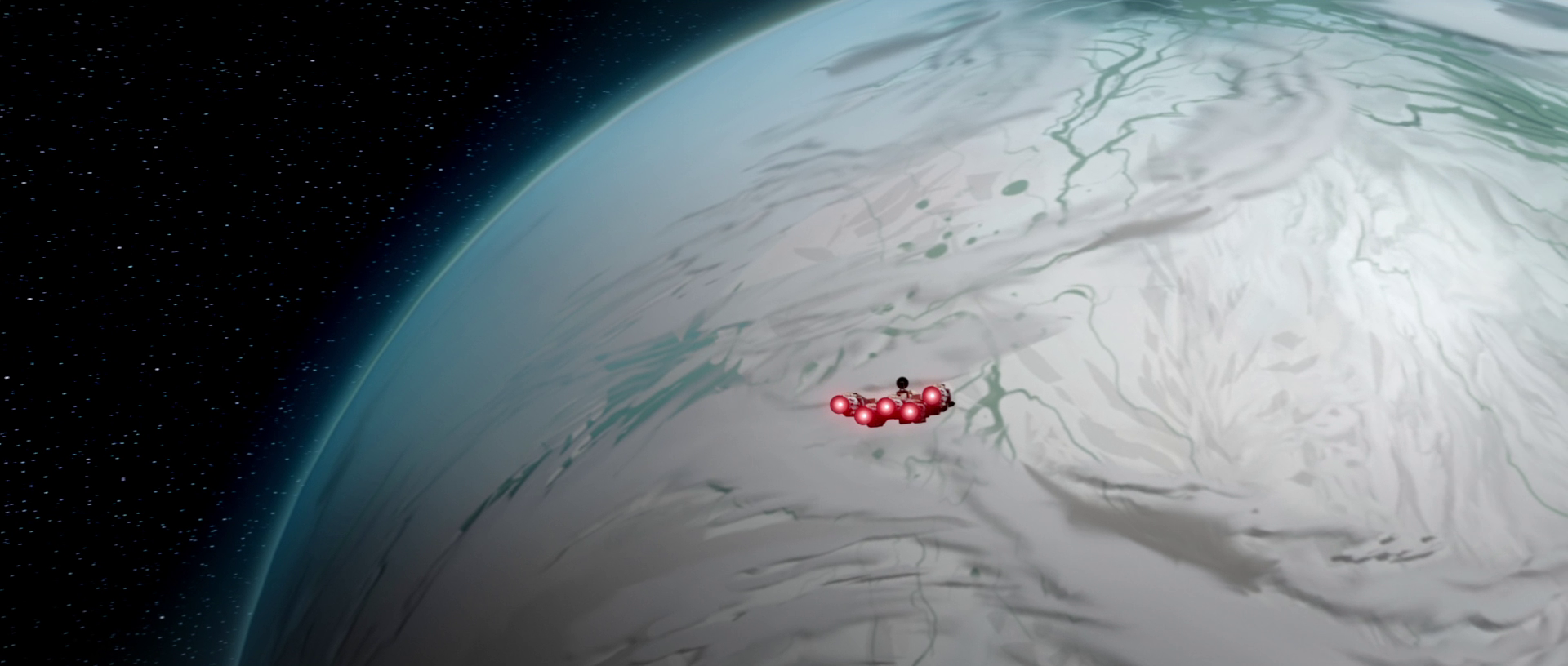 Ilum.

​
@[member="Dar'rak"] was a skilled duelist, but he was limited by his crafted lightsaber. They'd realized this on Tattooine last week.
Surface in 2 minutes.
Kiskla registered the automated voice and zipped up her insulated coat, branded with the Republic's emblem.
"This is a momentous occasion for you, Dar'rak."
The blonde commented, looking out at the white ball of a planet as they approached the outer entry layer of the planet.
"Too bad it didn't come before Tattooine,"
she admitted with a shrug, rotating to face her Padawan from the pilot's seat.
"But patience is a major element of being a Jedi. Despite you being an excellent and advanced bladesman, you patiently waited to construct your own lightsaber with a crystal and never argued with me about when that would happen."
She grinned at this and nodded. It was ironic she of all people was lecturing him on patience. It was a virtue she didn't possess.
"Unfortunately, your patience doesn't end here. Ilum's sacred temple is difficult to navigate, and you will face many challenges inside."
The ship shivered as it began it's descent to the icy surface after penetrating the atmosphere. "I'll be with you for most of them, but I can't be with you for all."
She recalled her visits to the caves. It was before Antares, and before her interaction with the dark side. She had been the youngest, and most advanced in her Padawan pod; but the caves had given her visions, suggestions of her future and what the Guardian-trained Jedi was to be. Others, had suffered far worse and some hadn't made it out.
There was a mechanical whine from the vessel as it shuddered upon landing, interrupting her thoughts. If it weren't for the radars and automatic landing systems, it would have been difficult to judge the distance from the ground.
Even from the cockpit the two Jedi could see everything was white.
Kiskla stood up, pulling her fur lined hood over her blonde braid, locking eyes with her Padawan.
"Are you ready?"