Purveyor of Fine Weaponry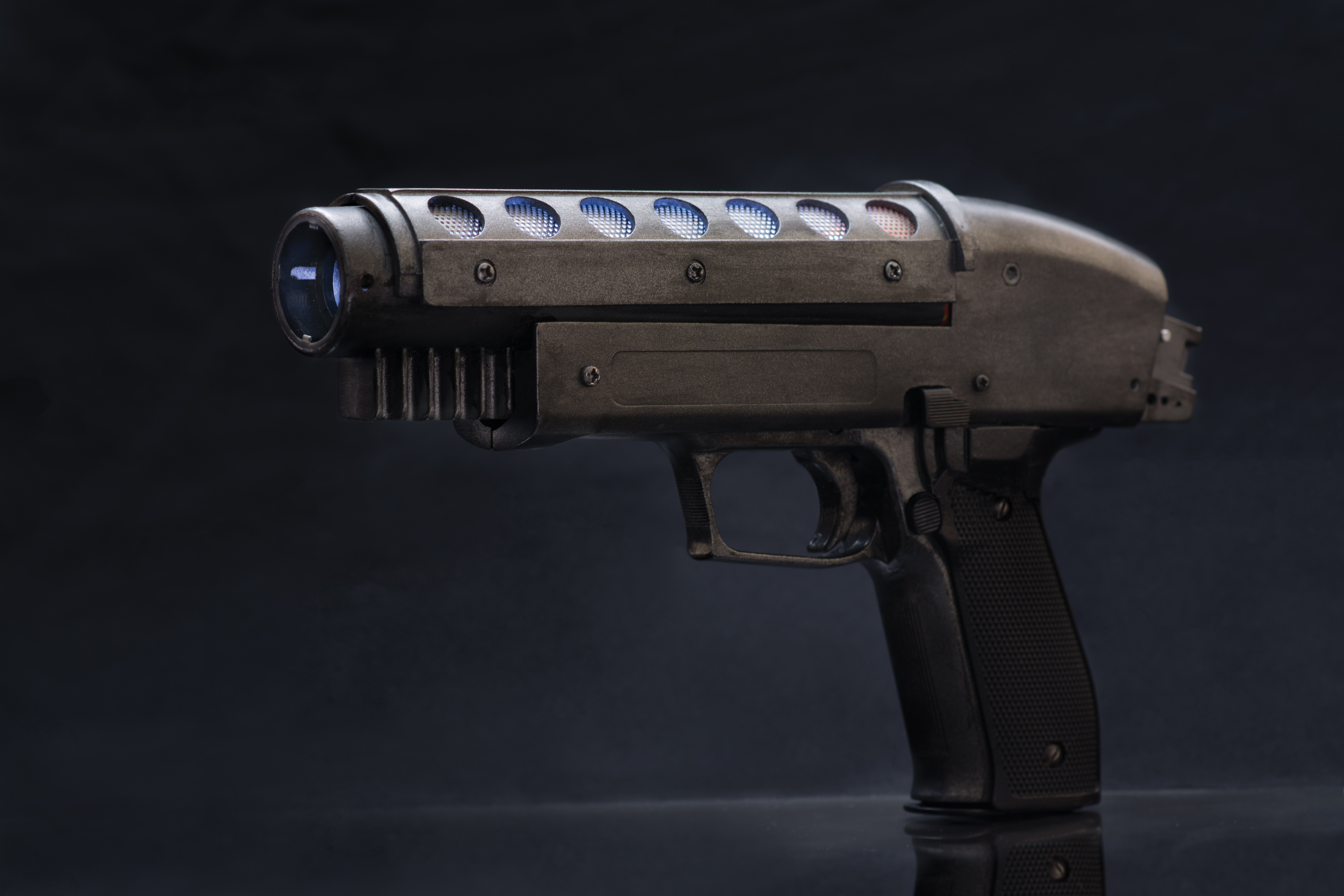 OUT OF CHARACTER INFORMATION
PRODUCTION INFORMATION
Manufacturer: Rusty's Custom Arms and Armament
Affiliation:

Closed-Market

Model: AYD-1
Modularity: No

Production:

Limited



Material: Carbon fiber, alusteel, blaster components
TECHNICAL SPECIFICATIONS
Classification: Blaster
Size:

Small

Weight:

Average

Ammunition Type: Gas canister/power cell combined into easy to use magazine
Ammunition Capacity: 15 rounds

Reload Speed:

Average



Effective Range:

Average

Rate of Fire:

Average

Stopping Power:

High

Recoil:

Average
SPECIAL FEATURES
Efficiently neutralizes ysalamiri. By shooting them.
Small, compact, easy to conceal.
Strengths
:
Effective: Can easily neutralize ysalamiri with packets of high energy plasma, more commonly known as blaster bolts.
Concealable: Easy to hide in a pocket. The little lizards won't know what hit them.
Powerful: Trades ammo capacity for raw power. For such a small blaster ysalamiri neutralization device, it really packs a punch.
Weaknesses
:
Limited Ammunition: Compared to other blaster pistols this size, the AYD-1 has low ammunition capacity.
Gotta Get Close: In order to effectively neutralize ysalamiri, you have to be close enough to shoot them with it. For onesies or twosies, that shouldn't be a problem, but since the Force suppression fields tend to grow the more you have, large ones will require you to enter their influence bubbles to take them out.
DESCRIPTION
Some would consider the AYD-1 to be nothing more than a cynical ploy to cash in on the craze of products designed to neutralize ysalamir. They would point out that it's nothing more than a small but powerful and well made blaster pistol with the Anti-Ysalamir label printed on the side.
They would be right.