Her arm elbow rested on her desk, fingers tapping against her lips in thought. The young woman's frame was delicately balanced in a suspension between having her heels on the desk before her, and the curve of her chair. Beyond her, automobiles zipped along the Coruscanti speedway between the clouds and city's skyscrapers.
Ossus had been a victory for The Republic, but it had revealed quite a bit about the Jedi. The Order had many qualified individuals that made the victory a success, and Kiskla herself tapped into some of her abilities that she'd never yet explored. While doing so, she'd reached out to all the Jedi on the planet that had been engaged at that moment; in doing so, she'd felt something rather disturbing.
One of the Apprentices later mentioned the incident to his master. One of the Jedi, for his own advancement, had overstepped his comrade to advance his own lust for a fight. Such a quality was not to be found in The Order. If they didn't help each other, how were they supposed to extend their support to the rest of the galaxy?
The blonde councilor was perturbed, to say the least.
One of the perks of being a councilor, was that she had a directory of the current Jedi -- usually for emergencies. It made it easier to communicate from location to location, however, when you had someone's data digits. Her heels lowered and tucked beneath her chair as she leaned into the screen that activated before her, the blue light shining over her attractive features as she scrolled through the directory.
One of the invitations would relay to the new Jedi Master and Council Member Iella. The other, would go to the Jedi that concerned her; Marek.
Each of them would be requested to meet her at the temple's veranda. She would be discreet with her intentions; if a Jedi were to see another called to a Councilor's office then rumours were likely to spread. Despite the fact that Jedi were supposed to be non-judgmental beings. Once she keyed in the messages to the new Master and Knight, respectively, she lifted her frame from her chair and closed the communication channels; making an exodus from the stuffy room into the cavernous hallways of the Coruscant Temple.
Soft steps lead her to the verdana, were blue carpets wound about; weaving a path for Jedi alike to tread as they went about their daily activities.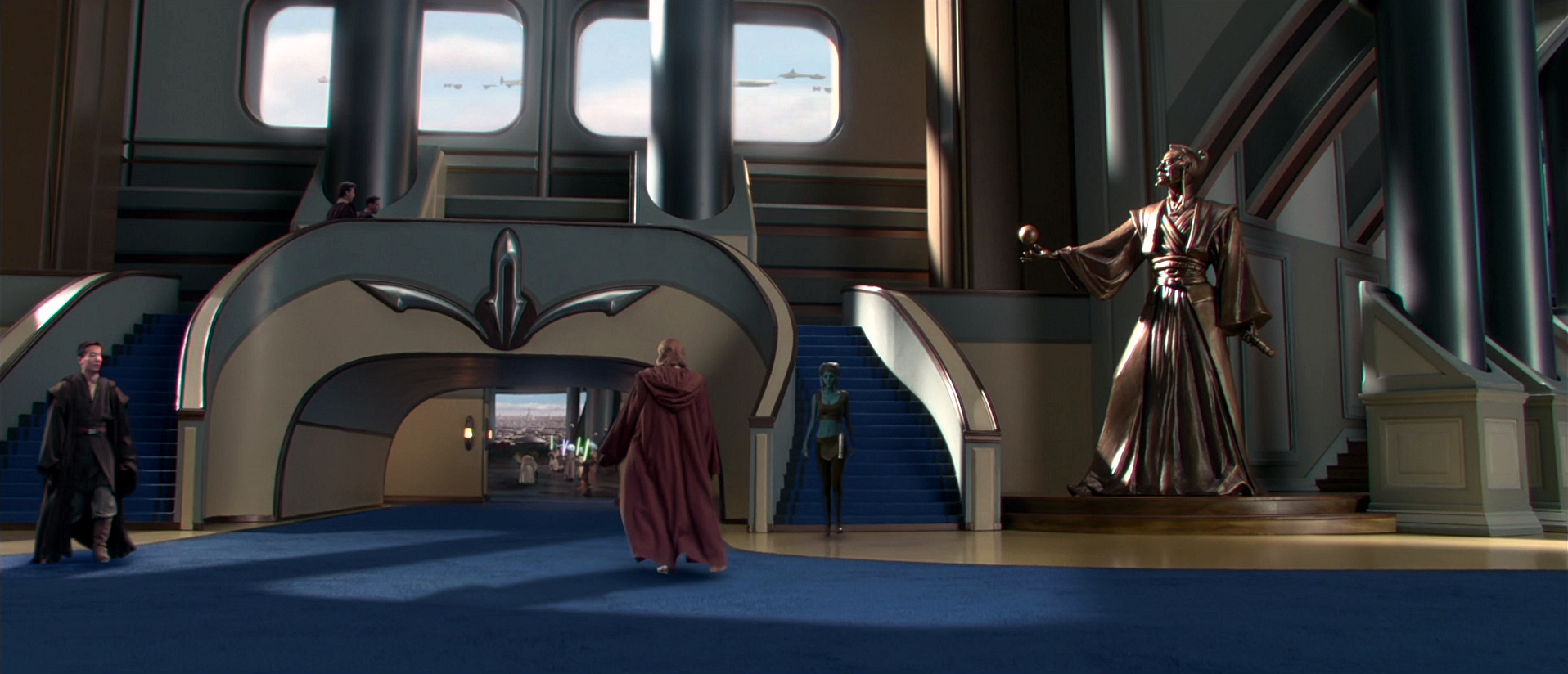 @
Iella E`ron
@
Marek S'hadar