OUT OF CHARACTER INFORMATION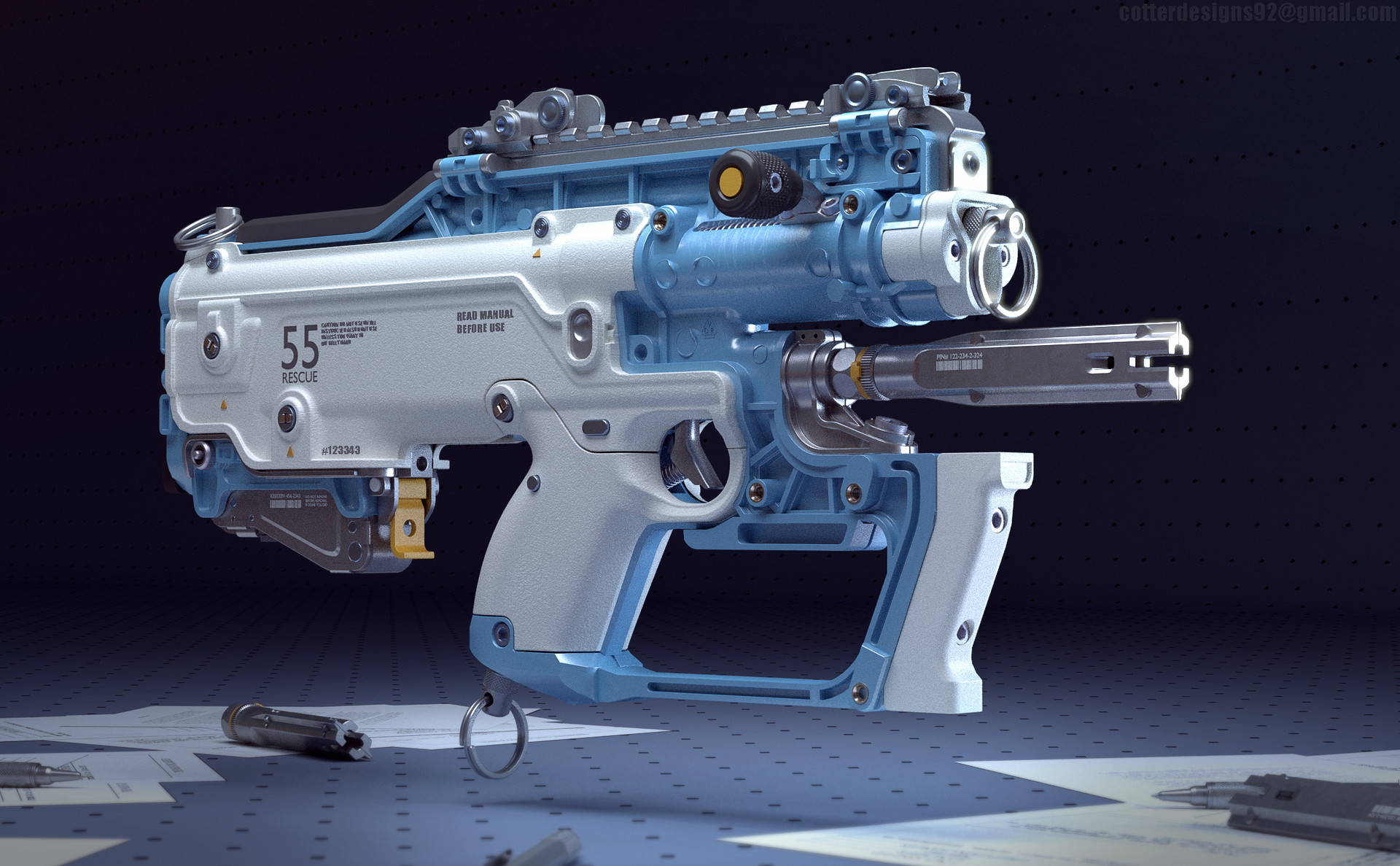 PRODUCTION INFORMATION
Manufacturer: Mirdirmorut
Affiliation:

Mirdirmorut,

Closed-Market

Model: SSMG-30
Modularity: No
Production:

Mass-Produced

Material: Vardium Steel, Duravlex, Slugthrower components
TECHNICAL SPECIFICATIONS
Classification: Slugthower SMG
Size:

Small

Weight:

Heavy

Ammunition Type: Slugs
Ammunition Capacity:

Average

Effective Range:

Personal

Rate of Fire:

Average

Stopping Power:

High

Recoil:

Average
SPECIAL FEATURES
Link to HUD
Heavy bullets
STRENGTHS
Well now your gonna stop - This gun has a high stopping power which can drop foes fairly easily which is thanks to the heaviness of the bullets within the weapon.


WEAKNESSES
Wow this is heavy - This SMG is fairly heavy for how small the weapon is which allows it's recoil to be less than the blaster version.
Personal hitting ranges - This SMG is a rather short range weapon but this is due to the bullets it uses being rather heavy which adds to the stopping power.
DESCRIPTION
This SMG is the slugthrower version of the original SMG decided upon by Mirdirmorut to create. This one is used more for military units and generally special forces as they are those who generally get close. It like the Blaster Version is fairly simple and straightforward to use. SWAT teams of the police force can also use it in hostage situations as well due to how close range it is and how close quarters most locations are.
This SMG has bullets that are rather heavy making them less effective beyond personal ranges as they can't fly through the air for very long and this has also lead to the gun itself being rather heavy to making it recoil less. However the heavy bullets allow for the SSMG-30 to have a higher stopping power than the blaster variant.