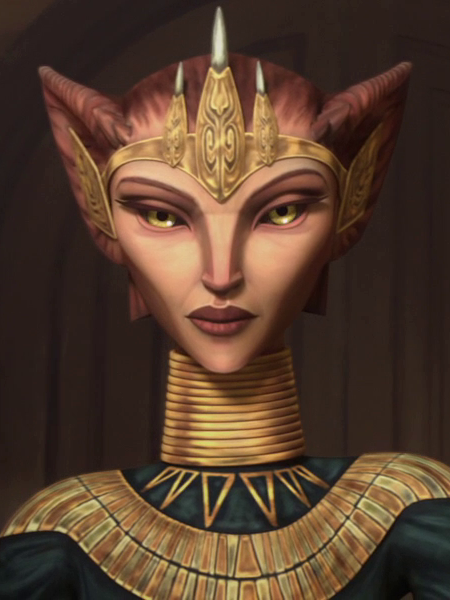 NAME: Satine D'nara
FACTION: Sith Empire
RANK: Queen/ Sith Apprentice
SPECIES: Zygerrian
AGE: 25 (Galactic Standard Years)
SEX: Female
HEIGHT: 6' 5"
WEIGHT: 160
EYES: Yellow
HAIR: Fur color is light shade of violet
SKIN: Same as hair (it is fur after all)
FORCE SENSITIVE: Yes
---------------------------------------------------------------------------------------------------------------------------------
STRENGTHS AND WEAKNESSES (Required: 2 Weaknesses Minimum) :
Strengths:
Ruler of Zygerria
Has training is sword combat
Almost always has slave or droid present
Weaknesses:
Very snobbish and arrogant
Looks down on others who're not royalty or someone of power
APPEARANCE:
Feline-like appearance. Wears crown as sign of authority as often as possible. When not training or on mission for Sith she wears her royal dresses, her usual one being a flowing turquoise colored dress with golden patterning around the hems, sleeves and lowest part of the skirt. Otherwise she wears hooded robes, leg wrappings, a shorter skirt and royal vest. Two inch claw-like nails on fingers and toes.
Items:
Two red lightsabers.
A shock whip (sometimes)
BIOGRAPHY:
Satine was born the first and only child of the D'nara bloodline, the ruling family of the planet Zygerria. Born into wealth and living off the use of slaves the D'nara family had become a powerful yet not entirely popular monarchy, thus eventually sparking a short-lived slave rebellion that cost the life of Satine's father, King Manerik. Before his death, the King and Queen, Nymeria, had discovered their daughter's unique ability to control the force but were not aware of its properties. Thinking it a disease or some type of curse they agreed to keep it a secret. Instead trying to suppress young Satine's want for using the force by training her in combat. As the years passed Satine did indeed begin to pay less attention to her force powers but when her father was killed by an assassin assisting the slaves' rebellion, Satine, without realizing it, had used the force to choke him to death, revealing her powers to her people. Eventually news had traveled to the Sith Empire, whom had never really bothered with Zygerria, gaining their attention in wanting to teach Satine. While Nymeria refused, Satine wanted to become even stronger than her father to gain full rule and loyalty from her people. With Nymeria still refusing, and threatening to disown her daughter so that she would not inherit the throne, Satine, regrettably, murdered her mother and took all the power. Now she trains to become one of the most powerful rulers of Zygerria.
SHIP:
Royal Aurore-class ship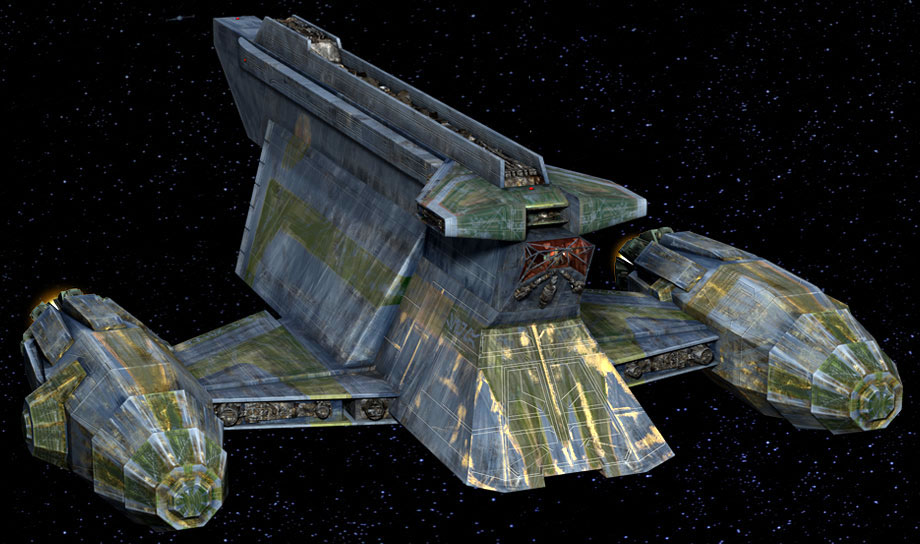 KILLS:
N/A
BOUNTIES COLLECTED:
N/A
---------------------------------------------------------------------------------------------------------------------------------
ROLE-PLAYS:
http://starwarsrp.net/topic/17008-operation-hammer-sith-enslavement-of-togorian-species/
http://starwarsrp.net/topic/16719-hail-to-the-king-sith-empire/?hl=%2Bsatine+%2Bd%26%2339%3Bnara#entry195405
http://starwarsrp.net/topic/16545-subjugation-of-zygerria-satine/?hl=%2Bsatine+%2Bd%26%2339%3Bnara
http://starwarsrp.net/topic/17392-desert-wonderland-satine/
http://starwarsrp.net/topic/17170-moonbeams-dewdrops-and-wisties-open/
http://starwarsrp.net/topic/17449-a-royal-offer/
http://starwarsrp.net/topic/17624-the-sluagh-subjugation-of-bastion-balaya/
http://starwarsrp.net/topic/17539-this-must-be-killing-you-djonas/