Are you not entertained?!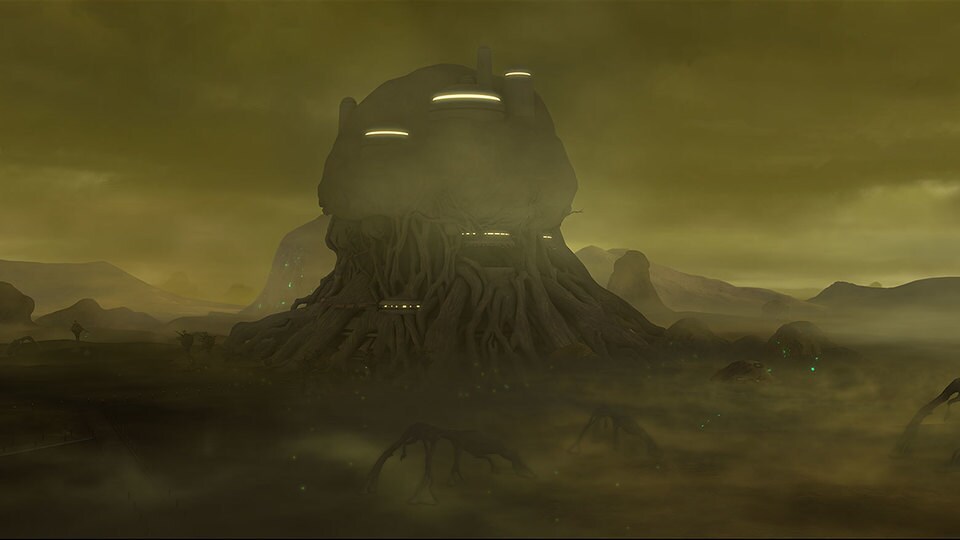 Location:
Nal Hutta
Eight long years...
Eight long years he fought...
Eight long years he bled...
Eight long years...he killed...
And he killed again, and again, and again, and now once more. The old, rusted prosthetic, haphazardly attached to his body, rusted, bloodied and grotesque, tore through the flesh of another contender. The Nikto had thought he could stand against the towering slab of meat that had dominated the arena for nearly seven years. The Nikto had made his last mistake.
The contender fell back and tripped over his own feet as the bloodied blades attached to Salacious' prosthetic arms cut through the air, and the man's chest armor. Placing a heavy foot on the man's chest, Salacious lent his weight to the man, crushing him underfoot. Groveling, clawing at the man atop him, the Nikto was desperate for breath. For life. He'd fine none as a blade buried itself in the man's throat.
He killed.
The Sith had lost count of how many he killed. He didn't care though. It was what he was born to do. As he stood, the crowd around him cheered, cried for more. He didn't care for their praise. His joy was the kill, not the glory. As he walked back through the opening to the fighter's pits, the crowd's roaring died out and silence surrounded him once more as the lift slowly lowered him down to the vaults below. Glory couldn't reach him now anyways. He was a caged beast.
[member="Kyrinov"]