OUT OF CHARACTER INFORMATION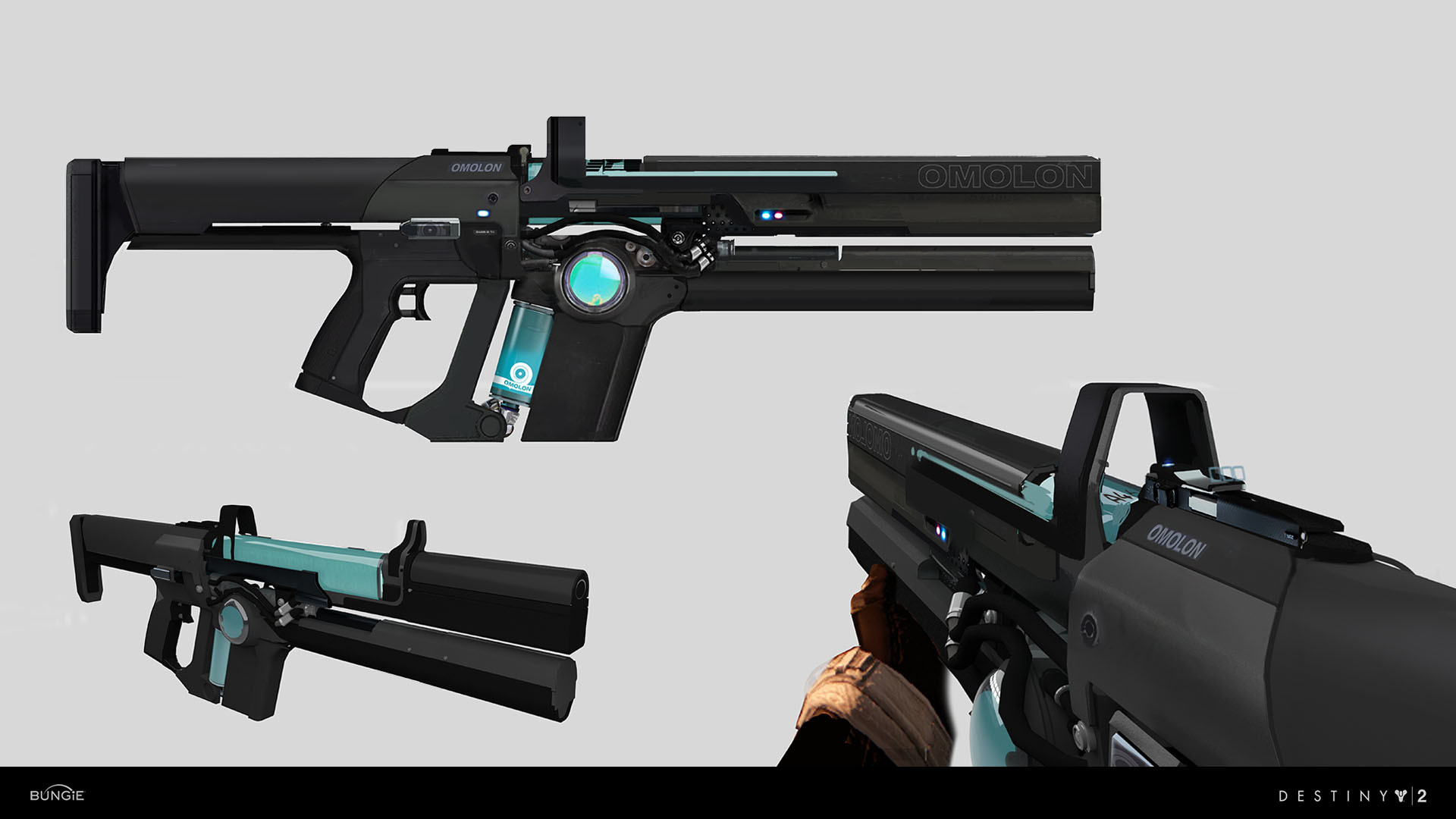 PRODUCTION INFORMATION
Manufacturer: Mirdirmorut
Affiliation: Mirdirmorut,

Closed-Market

Model: PR-20
Modularity: Yes (Barrel, over and under-barrel attachments)

Production: Minor

Material: Dallorian Alloy, Ferrocarbon, Hadrium, Denscris, DION Fiber
TECHNICAL SPECIFICATIONS
Classification: Railgun
Size:

Average

Weight:

Heavy

Ammunition Type: Power cell, gas canister
Ammunition Capacity: 100

Reload Speed:

Slow



Effective Range:

Long Range

,
Rate of Fire:

High

Stopping Power:

Average

Recoil:

Average
SPECIAL FEATURES
Very high muzzle velocity allows projectiles to be launched at fantastic speeds, making them nigh impossible to dodge, and providing a significant kinetic impact.
Modular design allows for barrel to be changed between Carbine, Assault and Sniper variation, and sniper sights or under-barrel attachments such as a grenade launcher can be added.
Fire selector allows for single shot, five-round burst (recommended), or full-auto.
The plasma bolts do not directly pierce enemy shields but instead continue to burn a target after impact, inflicting significant damage over time to both shields and armour.
Strengths
:
DION Fibre - EMP and Ion Resistant
HUD - Onboard e-systems allow for seamless link with HUD
Burning - Burns on the shields and armour
Weaknesses
:
Maintenance please - Regular maintenance is essential to prevent critical failure.
DION Fibre - is easily damaged by Physical damage.
Auto fire - Excessive use of autofire will cause heat-shutdown for five seconds.
DESCRIPTION
Mirdirmorut looked at the old czekar weapon the plasma railgun and then decided to downsize it. Thus the PR-20 was made. This weapon fires plasma rounds from a railgun, that burn through shields and armour. It can be linked up with HUD's as well as modified to be a sniper or assault rifle. Using DION Fibre it allows the weapon to get around any EMP or Ion weaponry that would normally shutdown a railgun. Auto-fire will cause a heat shutdown for five seconds. Due to the plasma being flung through the weapon at high speeds it requires regular maintenance to keep it working.