Image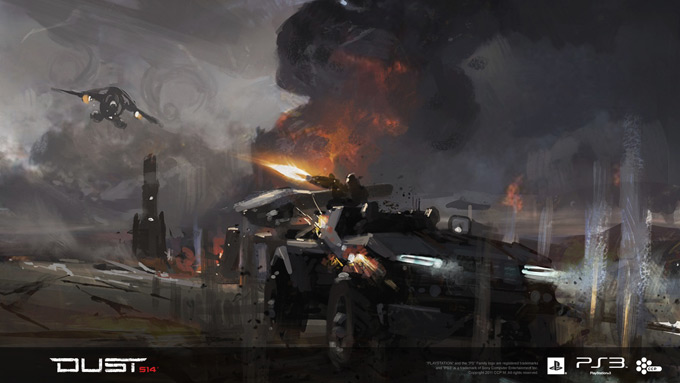 Credit: CCP game developers; Dust 514
Intent: To create a powerful luxury ground vehicle for sale on the open market, and modified for sale to interested militaries.
Development Thread: NA
Manufacturer: Mandal Hypernautics
Model: Oya'karir Ground Vehicle ("Hunter" Ground Vehicle; Galactic Basic)
Affiliation: Open Market
Modularity: Choice of colors and numerous civilian accessories; plus military variant
Production: Mass-Produced
Material: Durasteel, Duraplast, other materials.
Description:
The Oya'karir is a small, fast ground vehicle designed for sale to both Military and Civilian buyers. The civilian model is a fast and powerful luxury vehicle for use by those who would rather feel the power of their vehicle as it trundles across the land. The military model of this vehicle is covered in a moderate layer of armor that can withstand most small arms fire. Designed for use by Mandalorians in Beskar'gam, engineers opted to forgo an armored crew compartment in favor of an improved field of vision and rapid deployment options. In the military version, a single turret with a 360 degree rotational platform is installed in the back of the vehicle where a second or third occupant may utilize a wide range of weaponry. Common weapon options include both Blaster and Slugthrower weaponry as well as Mass Drivers and Rocket Launchers.
Civilian Variant
CIVILIAN MODEL
Role: Luxury Ground Vehicle
Height: 2 meters
Length: 4 meters
Width: 2.5 meters
Weight: 2 Tons
Minimum Crew: 1
Optimal Crew: 1
Propulsion: Fuel Cell Engine, Wheeled Vehicle
Top Speed: 225 KM/H
Armaments: None
Passenger Capacity: 1
Cargo Capacity: 800kg
Misc. Equipment: Radio, Communicator, Global Positioning Tracker,
Military Variant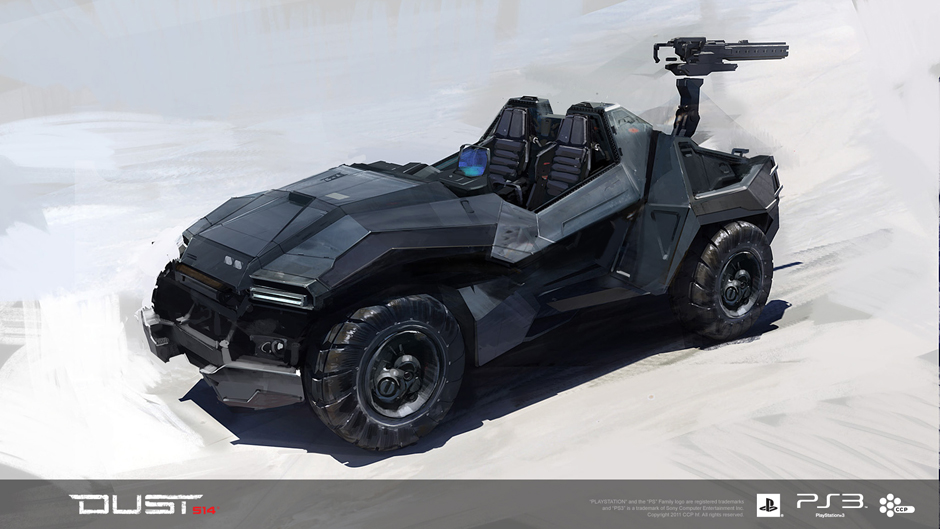 Military MODEL
Role: Armored Ground Vehicle
Height: 2 meters
Length: 4 meters
Width: 2.5 meters
Weight: 3 Tons
Minimum Crew: 1
Optimal Crew: 2
Propulsion: Fuel Cell Engine, Wheeled Vehicle
Top Speed: 200 KM/H
Armaments: Modular Weapon Mount;
-Gatling Blaster, Gatling Slugthrower,
-Light Mass-Driver, Multi-Rocket Launch System,
Passenger Capacity: 1
Cargo Capacity: 200kg
Misc. Equipment: Durasteel Armored Plates, Lightly Armored 'Run-Flat' Tiers, Radio, Communicator, Global Positioning Tracker,