|[The Subjugation of Yaga Minor.]|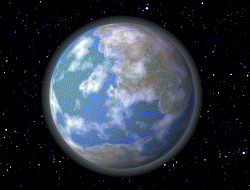 Yaga Minor. A fortress world located in one of the most, if not
the
most defended system in the Empire. It had been home to countless fleets because of this - and not just fleets of external origin. Yaga Minor was home to shipyards that were famed throughout the Galaxy for their size and production capability. They had even been the producer of an extra-galactic ship more than a few centuries ago. That kind of fame was long lasting.
However, more recently the planet had become home to an affliction of violence involving an infestation of aggrieved Mandalorians. It had been enough of a pain in the governors side that he had requested aid from Dromund Kaas directly. A message that the Inquisitors had been more than happy to receive. In fact, before the request had been fully issued to them, they already knew who to send.
An Acolyte had been under their watch recently. She had been involved in a violent altercation, they knew it was her that had broken their rules, yet they had no evidence outside of rumours that she had done anything. It didn't sit well with them. So when the request for help came, it seemed like the perfect excuse to be rid of her. Perhaps she would perish during her assignment - it didn't matter, so long as she was away from Dromund Kaas. Sith that developed power bases so early on in their lifetime were dangerous beings indeed, and having them in the Capital only made them aspire to greater heights, which would inevitably destabilise the Empire.
And so it came to be that Kathryn Dae was assigned a mission from the darkest forces in the upper eschelons of the Empire, one that would bring her directly to Yaga Minor. Her first port of call was to meet with the planetary governor. Her second was to be the Mandalorian encampments that were dotted about the planet and eradicate them, in the name of the Emperor. How she went about this was left unspecified, yet it was made clear to her that the camps were not to be left standing by the time she was done. If she was successful, then it would serve as a strong message of Imperial might to any potential dissenters on the planet...
OOC Information:
I've been given the go-ahead by @[member="Krag"] to do this. If people could lend assistance in the form of roleplaying imperial troops on world, that would be great. This is open to anyone and everyone, so long as you're a Sith and don't mind taking orders from Kathryn based on an NPC Inquisitor's mandate.