Shard. Sith. And silky soft.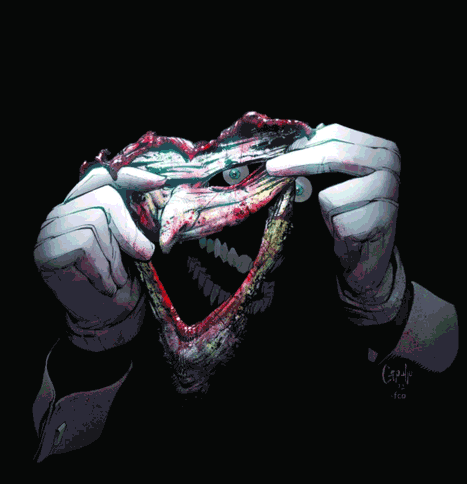 ​
NAME:
J0K-R
FACTION:
TBD
RANK:
TBD
SPECIES:
Shard
in the body of a Human Replica Droid
AGE:
Appears to be mid-thirties
SEX:
Appears and acts male
HEIGHT:
6'
WEIGHT:
259lbs (he's heavier than he looks)
EYES:
Green, sometimes clear
HAIR:
Green
SKIN:
White as your bones
FORCE SENSITIVE:
Oh my, yes.
---------------------------------------------------------------------------------------------------------------------------------
STRENGTHS AND WEAKNESSES (Required: 2 Weaknesses Minimum) :
Strengths: Found weapon combat, stronger than he looks, excellent aim, improvisational comedy, mayhem
Weaknesses: Easily distracted, easily bored, lacks empathy and compassion, flaw in programming allows him to only understand Basic and Wookiee, and will never be able to learn another language. Languages he can't understand irritate him, because it allows people to talk about him behind his back, which
isn't nice
.
APPEARANCE:
J0K-R, or Mr. J to his friends (of which he has none), is a tall, thin-looking Humanoid in a natty purple suit. His shirt is normally orange, though sometimes it's white and other times it's none of your business, who are you to judge based on appearance? You've got two giant tadpoles growing out of your head, Twi'lek! He appears fit at all times, because he's a droid and he neither gains nor loses weight or muscle mass.
His face was donated by someone on some backwater planet where J0K-R stopped to pick up a new ship and some skin. He keeps it fresh by removing from his skull and soaking it in a bacta tank.
BIOGRAPHY:
Zainus was once a Shard like any other Shard, except he got tired of all their whispering. Being deft of tongue and Force-sensitive, he convinced the Knights that he would be a worthy addition to their ranks.
Originally he was fitted into a modified RA-7 Protocol droid (a body he still keeps with him), but that didn't suit him. Doing some research, he discovered a corporation that was working in the field of advanced Human Replica Droids. Taking a sabbatical from his Iron Knight training, Zainus found an easily controlled Human woman named Farley Quintus, who had designed what she called "the perfect mandroid." Zainus convinced her to remove him from his RA-7 shell and install him into the HRD.
When Farley's collegues saw what she'd done, they immediately called for her resignation on moral and ethical grounds, not to mention creating a Force-capable droid without permission. Zainus killed the four scientists and blew up the facility, escaping with Farley in her ship.
SHIP:
KILLS:
BOUNTIES COLLECTED:
---------------------------------------------------------------------------------------------------------------------------------
ROLE-PLAYS: