OUT OF CHARACTER INFORMATION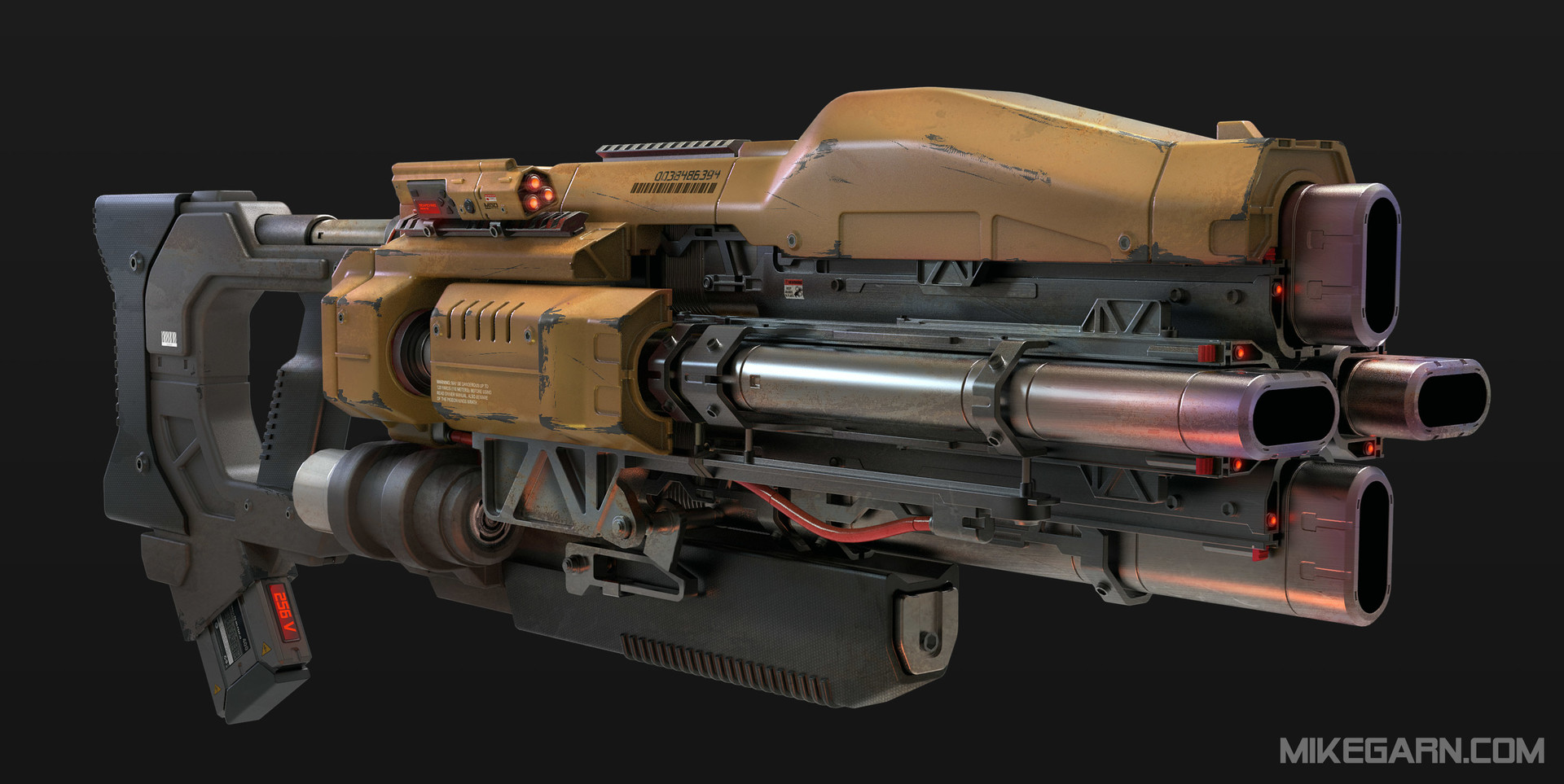 PRODUCTION INFORMATION
Manufacturer: Mirdirmorut
Affiliation:

Mirdirmorut,

Closed-Market

Model: HPA-35
Modularity: Colour of Plasma
Production: Minor
Material: Bronzium, Hypervelocity cannon.
TECHNICAL SPECIFICATIONS
Classification: Hyper-velocity Plasma Cannon
Size:

Large

Weight:

Very Heavy

Ammunition Type: Power Cell
Ammunition Capacity:

Small

Effective Range:

Battlefield

Rate of Fire: Low
Stopping Power:

Very High

Recoil:

Very Low
SPECIAL FEATURES
Link to HUD
Can fire all 4 barrels at once
STRENGTHS
One or all the barrels - The weapon can be fired as a single barrel or four barrel shot which will do slightly more damage than the single barrel hit but also burns through more of the power cell.
Recoiling is next to nil - The weapon has a low recoil which means it is easy to use even as a heavy weapon and doesn't require the user to have gel within their armour.
Hitting the field - This weapon has a battlefield range allowing it to attack anything across the entire space of what would be called the battlefield.

WEAKNESSES
Heavier than most and rather large - This weapon is heavy weapon and as such is rather large and heavy for its size.
Gotta wait till it moves to the next barrel lets go - This weapon has a rather low rate of fire meaning it takes a while to fire the next round.
Firing the projectile, cover me while I reload - It has a rather slow reload speed which is due to the fact it is rather hard to remove and then add the new cartridge to get it ready to go again.
DESCRIPTION
These weapons were created by Mirdirmorut in response to the need of heavy weaponry within their arsenal. They took the idea they had with the Plasma Railgun when they downsized it instead going with a plasma hypervelocity cannon downsized which ended in this four barrel weapon.
This weapon is heavier than most other weapons within the Mirdirmorut's arsenal and a lot larger. It is also rather slow to fire as it requires the barrel to turn to the firing position to fire unless all four barrels are fired at once which requires more time to reload from but is a better hit. The weapon doesn't have a lot of recoil due to the weight of it as well as the fact it is mainly a plasma based weapon. It also has the range to hit across the battlefield which is very useful for taking out anything from artillery to removing aircraft from the sky.