OUT OF CHARACTER INFORMATION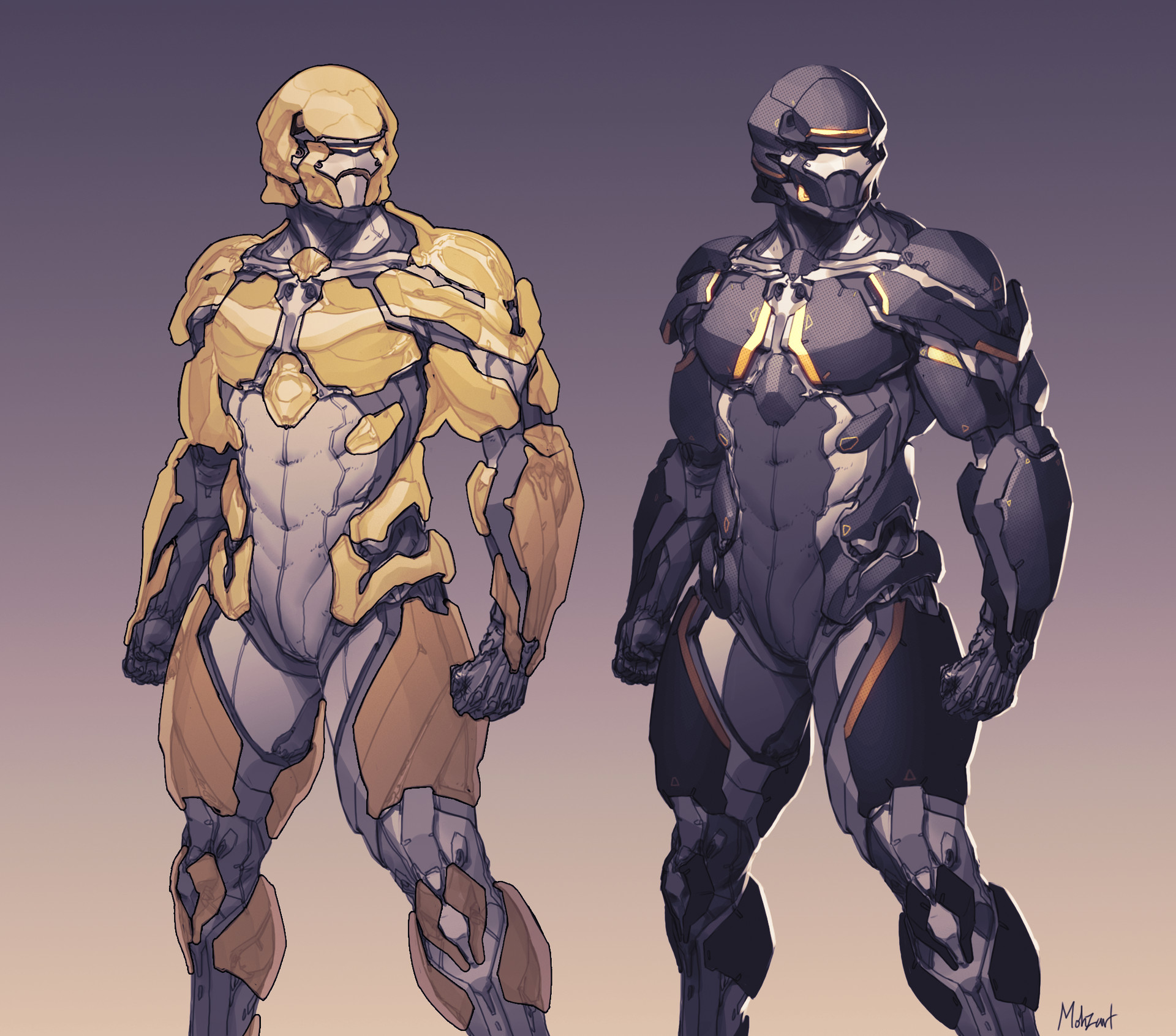 PRODUCTION INFORMATION
TECHNICAL SPECIFICATIONS
Classification: Multipurpose
Weight:

Average

Resistances
- Blasters (And other plasma type weapons):
High
- Kinetic:
Average
- Lightsabers:
High
- Other: Sonic
Low
EMP/ION
Average
Elemental
Low
SPECIAL FEATURES
Reflec
Filtration Systems
Vaccum Sealed
Oxygen tank lasts 30mins
Builtin comms
HUD in helmet
Mag-lock on boots
Strengths
:
Reflec - able to not be seen by most sensors
DION Fibre - EMP and Ion Resistant
Blasters and lightsabres - it is resistant to Blaster and light sabres
Weaknesses
:
DION Fibre - is easily damaged by acid damage.
Sonic hurts - Sonic will hurt the wearers easily
Elements no thanks - Extreme heat or cold will destroy this armour
DESCRIPTION
The first wolves are a group among the Fel empire with unknown origins and unknown plans. To keep them that way the scientists among the FE decided to create this armour for the group. It was given reflec to hide them from scanners so they can complete any missions they needed. Due to the Fel empire having a contract with Mirdirmorut they were able to purchase some of the DION Fibre. This fibre gave it some EMP and Ion resistance.
They also made it more resistant to Blasters and Lightsabres. After all you never know what you might run into during a battle. However it is weak to Sonic and extreme elemental damage.