From having the following code in their CSS design. Please see the updated rule, in the roleplay rules.
Link for the lazy: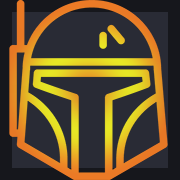 ROLE PLAY RULES 1. Posting Out-of-Character (OOC) messages in a role-play thread should be kept to an absolute minimum. 2. Cross-Over Role-play is not allowed. 3. You may not portray rape, prostitution, pedophilia, etc. in any form. 4. Show...

starwarsrp.net
9. The following CSS attributes from the DIV bb code are now prohibited and may not be used.

a. background-attachment: fixed;
This was done because 1) its OVERUSED for POSTS. It's done on the website. Your background isn't meant to scroll with your post. I love being extra too, but it leads to 2) FPS drops, stuttering on browsers and low end browsers.
Divs going forward that include background-attachment CSS will be forcibly removed and the player's account warned
, or if on multiple warnings, disciplinary action on their account.