NAME: Rygel Larraq
FACTION: Mandalorian
RANK: Captain
SPECIES: Human
AGE: 32
SEX: Male
HEIGHT: 6'1"
WEIGHT: 180
EYES: Green
HAIR: Dark Blonde
SKIN: White
FORCE SENSITIVE: No
---------------------------------------------------------------------------------------------------------------------------------
STRENGTHS:
Brilliant Scientist and Engineer
Sound Grasp of Military and Business Tactics
Excellent Understanding of Zero-G Physics
Experienced Maneuver Warfare Specialist
WEAKNESSES:
Eyesight not good enough for sniper training
Long history of failed relationships
Sacrificed personal life for career
TRAINING
Excellent Marksman with Pistols and Rifles
Extensive Training with Dueling Sabers
Extensive Training with Hand to Hand Techniques
Limited Training with Heavy Weapons
Limited Training with Demolitions
APPEARANCE:
Host to the green eyes and light brown hair that are signature to members of his clan, Rygel Larraq is a tall and moderately handsome example of Mandalorian breeding. Frequently adorned by either a black and red leather jacket or the black and red military uniform of the Mandal Hypernautics security division, Rygel Larraq does his best to present his clan and his company as the forefront of professionalism. The pistol can always be found on Larraq's right hip. On his left is the heirloom Beskar saber passed down through his family for over 500 years.
EQUIPMENT:
Light Armorweave Uniform (Beskar)
Light Flak Vest (under uniform) (Beskar)
Heirloom Officer's Sword (Left hip) (Beskar)
Magnum Pistol
(Right Hip)
Revolver Pistol
(Left upper thigh)
Ion Pistol
(rear belt, angled towards left)
Datapad
,
Alternative Equipment;
Skira Beskar'gam
Naast'Beskad
BIOGRAPHY: (Needs massive updating)
Captain Rygel Larraq was born inside the domed city of Sundari. Though his grandfather and father had 'normal' jobs, his family has a long and proud tradition of military service. Both in defense of their clan and in heeding the call of the Mand'alore. Larraq spent much of his youth in the training academies of his clan where he learned advanced science and engineering from his father and displayed a knack for clever tactics. Looking to get away from the pressure put on him by his family, Larraq focused his mandatory PT classes on the relatively peaceful classes for fencing and other forms of sword and pistol based combat.
When he eventually graduated from the academy and earned the right to make his own way through the galaxy and contribute to his clan as an adult, his grandfather gave him a ceremonial sword that had been in their family for over 500 years. His grandfather had kept it to remember his father, who was a prominent general of his time. The sword (a saber) and its sheath are make of Beskar and have mildly ornate designs along the pommel and along the outside of the sheath.
As a young adult, Rygel Larraq spent most of his time working as a design engineer and test pilot for Mandal Hypernautics. Learning the ins and outs of the company rather quickly, he was soon able to make improvements on the quality of product produced by Mandal Hypernautics and able to bring a higher level of efficiency to the company. These improvements allowed his clan to secure the last remaining stock in the company and gain full control of Mandal Hypernautics. An event that has earned him and his family much renown within the clan.
Captain Rygel Larraq has recently moved from leading the R&D department and serving as a Captain in the Clan Dem'adas Navy to his current position as CEO of the company. Finally able to call his own shots, Larraq has brought in a fresh wave of scientists and engineers to design a new generation of ships and vehicles for Mandal Hypernautics to produce. Hopefully, with the end result being the companies final emergence from the shadow of the MandalMotors company.
Business Ownership:
CEO of
Mandal Hypernautics
Mandal Hypernautics Subsidiary Companies:
Hyperion Security
,
Hyperion Mining
,
Hyperion Consulting
,
Mythosaur Munitions
,
Auron Helix
,
Other Mandal Hypernautics Partner Businesses:
Fetterson Medical Firm
,
Peterson and Peterson Legal Consulting
,
Owns Stock In
10%:
Reardon Metalworks
,
Special Property
1x Alchemist Forge (Obtained at
Auction
)
1x
Girth of Gluttony
(Impounded over Mandalore) (EDIT: Flew away)
Military Accomplishments
:
Base Delta Zero Dromund Kaas, Routed Circe Savan and a 4x larger fleet,
Smash Sith at Dromund Kaas (for the third time), Captured the Girth of Gluttony,
Defensive line at Atrisia, Out-Ran Ayden Cater,
Blockade Myrkr, Blockade Ord Mantell,
Engineering Accomplishments
:
Top-Tier Point Defense, Groundbreaking Electronic Warfare,
Space Artillery SD, Ewar Frigate, Radar Frigate, 4km Shipyards,
Retrofit Top-Tier Stealth Corvette,
Business Accomplishments
:
Defense Armament Contract w/ Fringe, Mining Rights to Roche,
Political Accomplishments
:
Negotiated TGE support, Cripple Serenno Nobles will to rebel,
Piss off Jedi at Coruscant, Blamed Circe Savan for BDZ of Dromund Kaas,
---------------------------------------------------------------------------------------------------------------------------------
Campaigns:
Mesen'loras Campaign
Chicken Little Campaign
Mandalorian Role-plays:
Dromund Kaas Invasion
,
Dromund Kaas Skirmish
,
Dromund Kaas Invasion II
,
Ord Mantell Invasion
,
Ord Mantell Dominion
,
Gromas Dominion
,
Grey Order Incursion
,
Serenno Dominion
,
Adumar Dominion
,
Muunilist Dominion
,
The Wheel Dominion
,
Capture the Sith Battlesphere
,
Defending Aeten II
,
Release the Leviathan
,
Preparing for War
,
Road to Mandalore
,
Can of Slugs
,
Waking a Giant
,
Invasion of Roche
,
Death Watch Role-plays:
Raiding Sekalus
,
Dealing with Death Watch
,
Development Role-plays:
Concordance Dev Thread (Zombies)
,
Obtaining Battle Reports
,
Sundari Shotgun
,
Vulcan Dev Thread (Test Firing a Weapon)
,
Pimp My Spaceship
,
Plates for Tanks
,
Space Legos (prototype space station)
,
Prototype No More
,
We Can Rebuild Her
,
Shards of the Past
,
Business Role-plays (Mandal Hypernautics):
SSB Auction
,
SSB Expo
,
Business Meeting
,
Contract with ArmaTech
,
Unplanned Business Meeting (Subsidiary)
,
Buying a Company (Subsidiary)
,
Hiring Hyperion Security CEO/Forces
,
Hiring an Engineer
,
Business Role-plays (Hyperion Consulting):
Dear Mr. Larraq
,
PSA and Bounty Hunters
,
Business Role-plays (Hyperion Mining):
Hiring Hyperion Mining CEO
,
Purchasing Ships for Hyperion Mining
,
Mining on Bandomeer
,
Harvesting Mandalore
,
Harvesting Concordia
,
Fishing for Gems
,
Contract Role-plays:
Contracts on a Beach
,
Selling to Fringe
,
CGT Dev Thread (Finding a Seller)
,
Selling Stuff to STI
,
Contract with MT
,
Bounty for the BHG
,
Other Role-plays:
Saving an Ewok
,
Assisting the Fringe
,
TGE Negotiations
,
Defending Atrisia
,
Threatening Coruscant
,
OhGodWhy
,
Omega Space
,
Dead Threads
Meeting with MandalMotors
,
Strip Mining Obredaan
,
Republic Meeting
,
Fleeting Tournament Round 1
,
Visiting Dathomir
,
Buying Mining Subsidiary
,
A training Exercise
,
Party on Mandalore
,
Tiss'sharl Dominion
,
Yet Another Custom Corvette
,
Darth Banshee Naval Skirmish
,
Trading Resources and Making Frigates
,
Mandalorian Campaign Ribbons
​
Mandalorian Medals and Awards
​
​
For facing down and defeating an opposing Sith Empire fleet of warships vastly outnumbering his own, and for securing a key victory that led to the total dissolution of the Sith Empire.​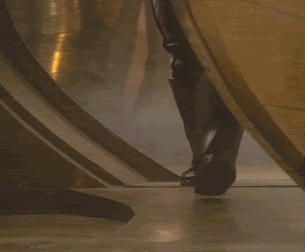 Thanks for the amazing sig Kassandra Distorith!
​