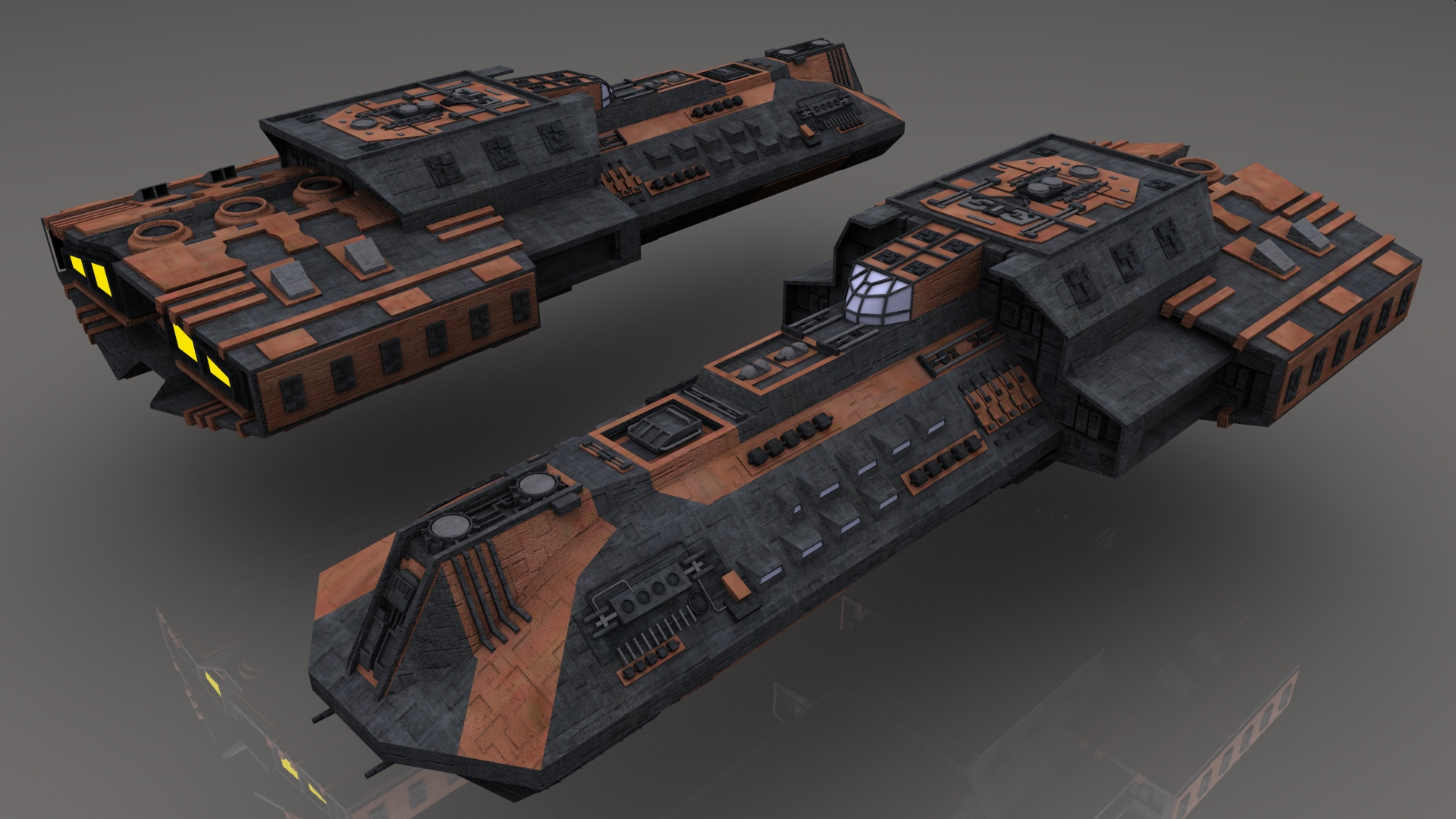 Image:
Here she blows
Credit:
DukeaufDune
Intent: To create a cheap, easily produced ship that can serve both civilian and military functions.
Development Thread: NA
Manufacturer: Mandal Hypernautics
Model: Bui'tsad-class Corvette
Affiliation: Mandalorian Navy, Hyperion Security, Restricted Private Sales,
Modularity: None
Production: Mass Production
Material: Alusteel, Durasteel, Duraplast, and other common construction materials,
Description:
One of the oldest designs produced by Mandal Hypernautics that is still in service, the Bui'tsad was designed in an attempt to reach as wide a market as possible with a single design. Initially designed as a bulk freighter capable of transporting large scale shipments of goods across the galaxy, the Bui'tsad is remarkably under armed and armored for a corvette. What it does have going for it is a very large cargo capacity and adequate point-defense for a ship of its size. Add this to its low cost and the ease of production, and the ship becomes an invaluable addition to military supply convoys.
Classification: Light Corvette
Role: Cargo Corvette
Height: 35 meters
Width: 45 meters
Length: 107 meters
Power Core Generator/Reactor: Solar Ionization Reactor,
Hyperdrive Rating: 2 (Class 10 Backup)
Minimum Crew: 50
Optimal Crew: 250
Armament Rating: 05
Hanger: None
Non-Combative Attachments:
Ray Shielding
Particle Shielding
Gravimetric and RADAR Sensors
Communications Systems
Passenger Capacity: 100 Marines
Cargo Capacity: 1,200 tons
Consumables: 6 Months
Sublight Speed and Maneuverability: Class 4 (2.0 Guide) Class 7 (3.0 Guide)