The Bryn'adûl | Radesh Mauler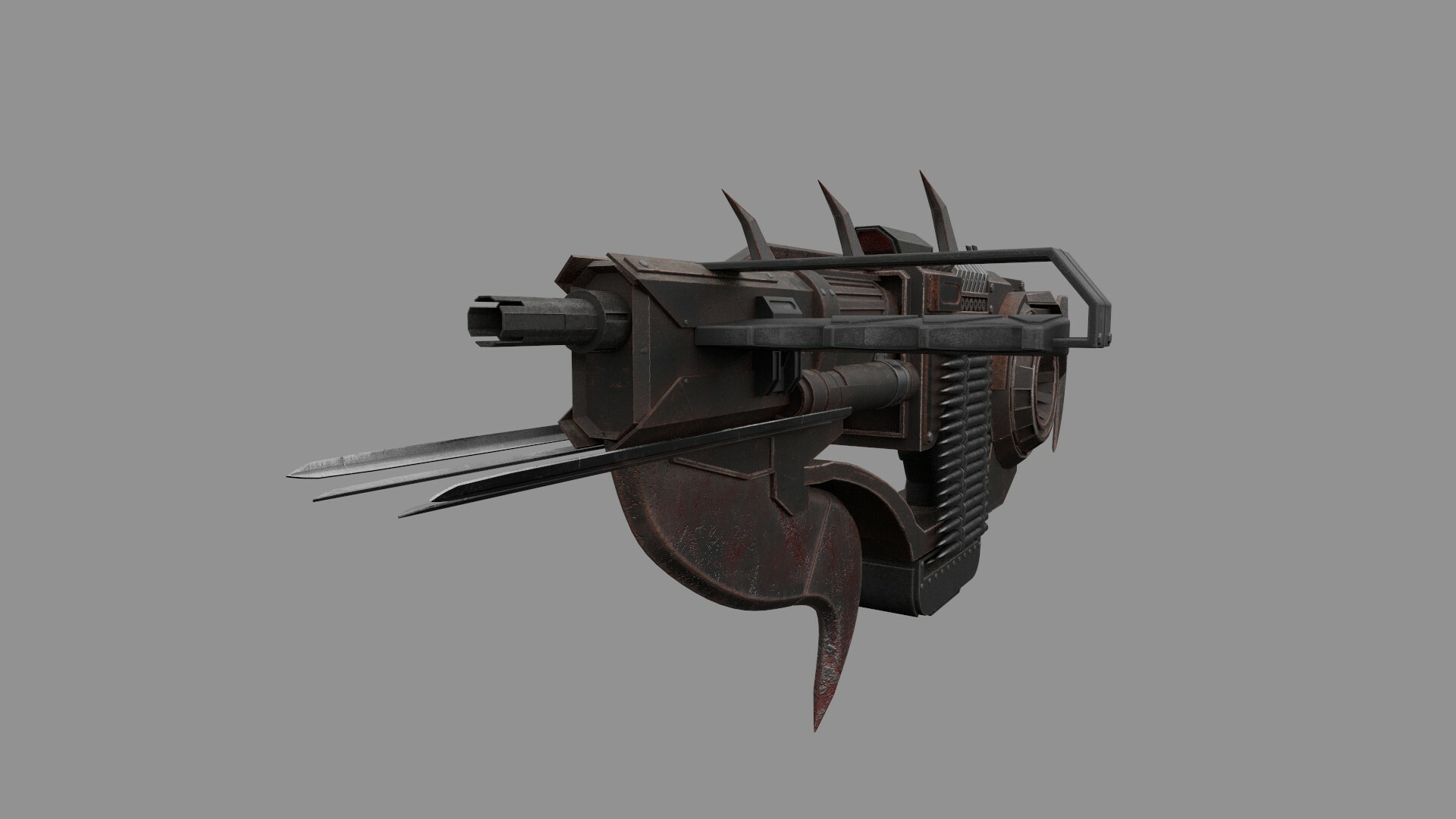 OUT OF CHARACTER INFORMATION
Intent: To create a Bryn'adûl Shotgun
Image Source:

X

Canon Link: N/A
Permissions: N/A
Primary Source: N/A
PRODUCTION INFORMATION
Manufacturer:

The Bryn'adûl

Affiliation: The Bryn'adûl
Model: Radesh Mauler
Modularity: No
Production: Mass-Produced
Material:

Verikast
TECHNICAL SPECIFICATIONS
Classification: Gas-operated Shotgun
Size: Very Large
Weight: Very Heavy
Ammunition Type:

457.2mm

Ammunition Capacity: Fourteen Round Magazine
Effective Range: Personal
Rate of Fire: High
Stopping Power: Very High
Recoil: Average [User dependent]
SPECIAL FEATURES
High Melting Point: The tungsten metal alloy used to craft these Spike rounds allows for an incredible heat to permeate throughout the Spike.

Explosive Nature: When these Spikes enter flesh, they can potentially boil the subjects blood and possibly cause severe burns the surrounding tissue or metal upon entry, which in turn may lead to the brutal destabilisation of the target through extreme pain.

Fragmentation: Unlike traditional Bryn'adûl weaponry, when the weapon is fired - the spike rounds fragment into a scatter pattern to obliterate an opponent.
STRENGTHS
Ridiculously powerful

Cuts through shields

Kinetic Impact can concuss

Burns through armour and flesh

Automatic Shotgun

Bayonet and Underside blade
WEAKNESSES
Can lose heat over long distances

Short range

Excessively heavy
DESCRIPTION
:
The Radesh Mauler is the latest edition to the Bryn'adûl inventory, designed to be used by Bryn'adûl forces in urban warfare, fighting from building to building against entrenched forces.