Mindwalker of the Outer Rim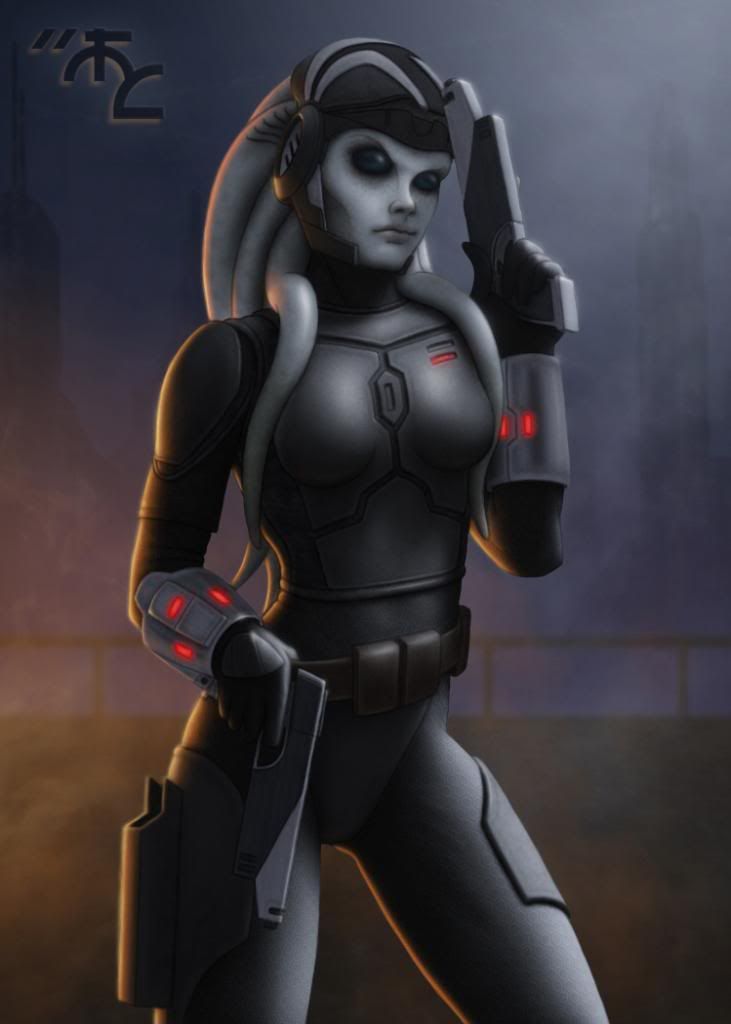 NAME: Zoe Kelborn
FACTION: Mandalorian
RANK: Initiate
SPECIES: Nautolan
AGE: 23
SEX: Female
HEIGHT: 5'8
WEIGHT: 140
EYES: Black
SKIN: Blue
FORCE SENSITIVE: Nope
---------------------------------------------------------------------------------------------------------------------------------
STRENGTHS AND WEAKNESSES :
+Tentacles: Useful for sensing pheromones and emotions of others, as well as messing with naughty men.
+Strong Swimmer: Useful for messing with nautical men
+Good Shot: Useful for chastising naughty men.
-Not Force-Sensitive: Not really a weakness, unless if you live in a roleplay board
-Poor Melee Combatant
-Sometimes Short Tempered
APPEARANCE:
Blue, slender, head tails.
BIOGRAPHY:
Zoe was born to a poor Nautolan couple on Glee Anselm, and, along with her parents, tried to escape poverty by turning to a life of smuggling. That went well for a while, but before long a deal went bad, and @[member="Gajjulla the Hutt"] ended up sending her parents to the mines and her into chains. In her mid-teens she managed a not-so-clean escape attempt, and while on the run ran into a group of Mandalorians before the Hutt's men caught up to her. They tried to seize her, but the Mandalorians informed them she was a member of Clan Kelborn, and her capture would be considered an offense against Mandalore. They allowed her leave, and true to their word Clan Kelborn adopted Zoe, and she learned the Mandalorian way, before finally becoming an Initiate, hoping to bring honor to the name of the clan who saved her.
SHIP:
None
KILLS:
BOUNTIES COLLECTED:
---------------------------------------------------------------------------------------------------------------------------------
ROLE-PLAYS: