@[member="Nico Minuro Ike"] | @[member="Hawk Solo"] | @[member="R9-4U"]​
​
​
Tatooine​
​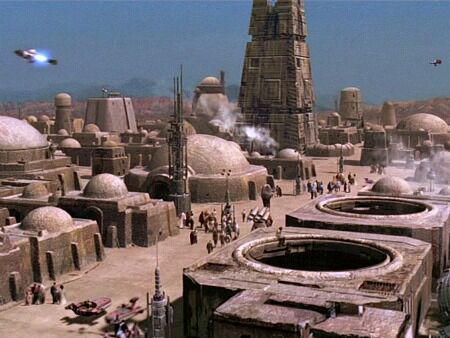 ​
​
Mos Eisley​
​
​
​
She could almost smell the place, feel the heat on her skin and the sand against her face. It was time to go back again and finishes off some business that had been playing on her mind for some time. This trip more a private one, but she had invited her Padawans along for the adventure, Tatooine is always an adventure, even when one is not looking for it. Iella stood on the bridge of her personal ship, one she had given to her as reward for Ossus. This was a perfect time to try out this ship and take in on it's maiden flight. She could smell the newness of it, a Defender-Class Light Corvette, she named
"The Eye of the Beyonder"
.
No trappings of Jedi robes about her today, back in her smugglers gear, light cream trousers, her black boots .. white shirt and faded jacket. Her light saber, holstered under the jacket to keep from prying eyes. Her hair pulled back in a single braid which hangs down her back. They will be pulling out of hyper soon before descending to ground. Iella ordered the ship placed in the desert only a short walk to the Mos Eisley.
She turned to Hawk and Nico,
"Remove anything that indicates of your Jedi status, we are going onto CIS controlled planet, our relationship with them is neutral I believe, but who knows, besides there are beings on Tatooine that are not friendly to Jedi",
she smiled not really concerned by these facts.
"This is not a mission, but a good exercise in Jedi relations",
she smiled wider.
"Soon we will be planet side".