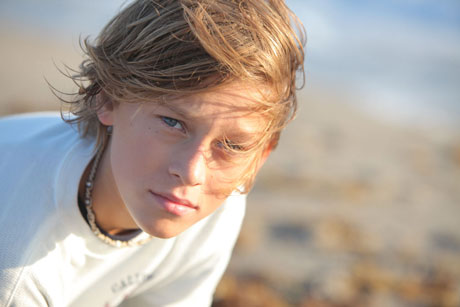 Trey Jackson​
NAME: Trey Jackson
FACTION: The Empire
RANK: Sith Apprentice
SPECIES: Human
AGE: 12
SEX: Male
HEIGHT: 5'3"
WEIGHT: 140lbs
EYES: Misty Blue
HAIR: Dirty Blonde
SKIN: Caucasian
FORCE SENSITIVE: Yes
------------------------------------------
STRENGTHS AND WEAKNESSES:
+ Trey is a strong leader
- Claustrophobic
+ Wisdom
- Dyslexia
+/- Loner
+/- Cold
+/- Heartless
Biography:
12 years ago on the planet Korriban, a child was born, not knowing his father, as his father had abandoned his mother long, long ago. He also never knew his mother, as she died in labor. As soon asthe Sith could sense Force Sensitivity inside of him, he has been training with them, unable to read or do maths because of his dyslexia. When Trey reached his twelfth birthday he got told he could officially train under a master and he has been searching for one ever since.
Personality:
Trey has an outgoing, joker, arrogant, stubborn image. His fatal flaw is his stubbornness. When in a battle, however, he becomes very serious and focused, he will also have a longing to fight back no matter what.
Ship: N/A
------------------------------------------
Bounties Collected:
Kills:
Roleplays: