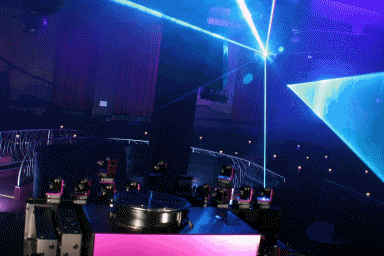 ​
​
Bright sapphire orbs watched the sea of writhing bodies with interest, a soft smile upon her lips. She was leaned against a section of the clubs secondary bar that had little activity and so she was left alone, for the most part. Around her women and men of various ages and species drank and danced; everyone was having a good time. It seemed that the majority of the females in the establishment had come together in groups and Anwen couldn't stop the frown that made its way to her lips.
Friends.
The word was foreign to her for the most part. She had a few men she counted as friends, but there were no females in her life that she had a close connection with. Sighing she sipped at her drink, the alcohol hidden beneath the juices of her drink. She remained rooted to the bar, simply enjoying watching those around her. She moved a little with the music, but any time she was approached for a dance she turned the man away.
The night was still early and the club was sparsely populated, but as the night drug on more and more people began entering the club, few leaving. The music blared and Anwen continued to hug the corner of the bar, her drinks taking her longer and longer to finish as the effects of the alcohol in her drinks washed over her. As she found herself becoming pleasantly buzzed she danced a bit more with the music, bright eyes sliding closed as her pristine aura pulsed around her; it was as blinding to any sensitive to the Force as the laser lights flashing above.
@[member="Christian Slade"]
http://www.youtube.com/watch?v=H36-5d3Bn24​