remeber it's not personal, just buiness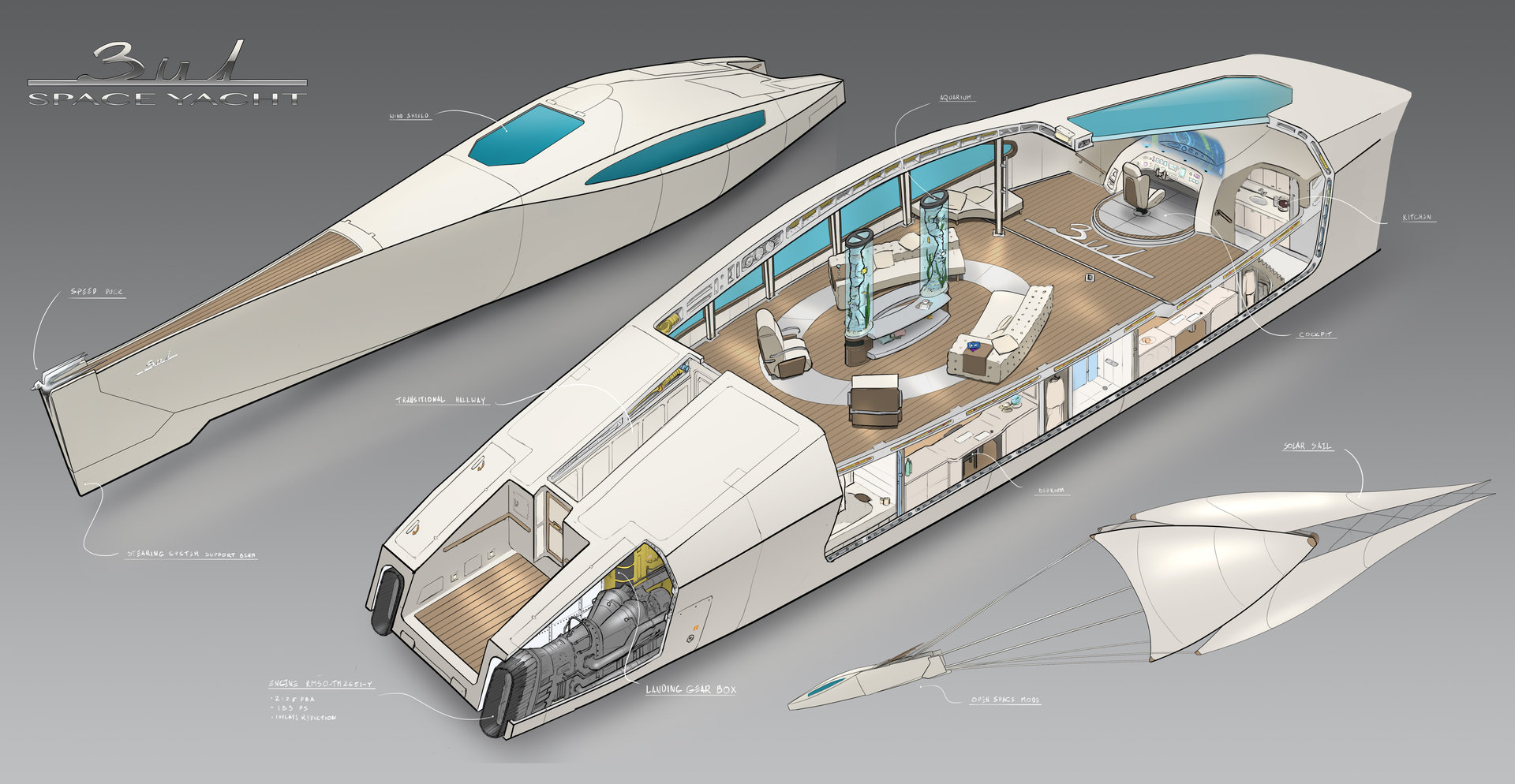 OUT OF CHARACTER INFORMATION
[*]
Canon Link: N/A
[*]
Restricted Missions: N/A
[*]
Primary Source: Space Yacht
PRODUCTION INFORMATION
Manufacturer: HSCS & Zayne Industries
Model: NH-CV-1
Affiliation: Open Market
Production: Mass-Produced
Material:


Alurasteel hull

Ballistic impregnated glass

Ferrocarbon Frame
TECHNICAL SPECIFICATIONS
Classification: Personal/Civilian Transport
Length: 63 meters
Width: 4(thinnest) 11(thickest) meters
Height: 10 meters
[*]
Crew: Minimum (1 pilot) Optimal (1 pilot 1 other crew member -waiter, maind etc-)
[*]
Armament: None
[*]
Defences: Average
[*]
Hangar: None
[*]
Manoeuvrability Rating: Average
[*]
Speed Rating: High
[*]
Hyperdrive Class: 1
[*]
Passenger Capacity: 10 (comfortably) 20 (Snug) 30 (cramped)
[*]
Cargo Capacity: Average 100kg
[*]
Cost: 200'000 credits new 100'000 used
STANDARD FEATURES
ADVANCED SYSTEMS
Other Systems
Solar sail to run of star solar arrays and reduce fuel consumption
Upper Deck
Large lounge room
Cockpit
Rear air lock
Lower Deck
(front to back)
Forward storage room+ Crew Cabin
Entertainment room (sabac table, bar or dancing pole)

Kitchen (Below cockpit)

4xCabins with queen size beds
2xBathroom (with showers)
Strengths:
In style:

Flashy looking, with a luxury interior, the NH-CV is a good mix between fashion, comfortably as well as practicality

Speedy

: Fast speed, good engine power and maneuverability means the yacht is capable of getting from A to B with not much difficulty.
Weaknesses:
Non-combat

: As with other CV models (Civilian Vehicles) made by HCLI the NH-SCV-1 has no real combat capability besides the shielding, which is mainly to protect against space debre and other minor threats.
Description:
With HLCS branching off into the civil market the sister company HSCS has begun to do the same, setting out the firs produce a space yacht for those wealthy enough to afford one. The NH-SCY-1 aims to combine affordably, comfort and practical use all into one, having a sleek fast design that looks nice, with a large upper party deck but also snug cabins below with enough room for 10 people (including 3 crew).
Over all (when compared to other yachts) the NH-SCV-1 is a balanced ship for those looking to ride in style, parties in the stars, to look cool or just spend a small fortune on for fun.