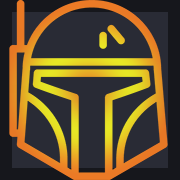 Location: Coruscant - Artisan District : Alley Behind The Crafty Candle Shop The scene was lit with flash photography snapping at rapid intervals. Bystanders were carefully placed behind the yellow police tape so as not to compromise the scene. Holly was one of those bystanders, albeit one with...

www.starwarsrp.net
Synopsis: a body is found covered in wax behind a candle shop. Holly is investigating.
Every time I've tried a public murder thread with this character It's been derailed. This time I'm trying a different approach. I'm going to keep updating this OOC thread as the story progresses with characters I need to make the story happen. If you are interested in playing one of the roles post here and I'll let you know if you can join.
Openings So Far:
Lead Detective - he has a crush on Holly and thus gave her the initial tip. He will be investigating the murder and should show up a lot at the stops Holly makes along the way. They may even work together.
The Morgue Worker - Will let Holly know the official cause of death. This person should know Holly at least a little and thus be one of her frequent sources so that needs to be agreed upon before joining.
Last edited: