PHAEDA​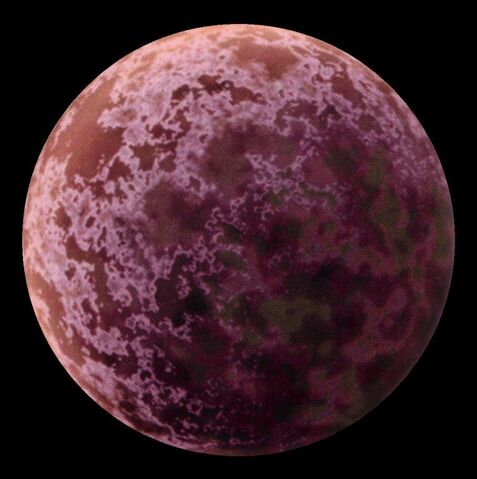 ​
​
One Week Earlier...
A holo-recording parcel had been intercepted by the Mandalorian fleet aboard a trade vessel that had landed on Mandalore. The parcel had been locked with the Rally Master's name engraved on it along with his native home-world identifying him as the intended recipient. The holo-recording went as follows:
​
​
The image of a young Arkanian woman in a simple dress flickered into existence in the default blue glow.
​
"Azrael. The last thing I had planned to do was to contact you after what happened with Rizer. Part of me doesn't even know why I'm telling you this, but after you left - things have gotten..worse."
​
Lahswee chewed her bottom lip for a moment contemplating her next sentence before looking at the recorder again.
​
"The scrap yard business attempted to hunt you down, and they questioned me and my Father for weeks it seems. Everyone thought we...well that I was hiding you somewhere, but we both know that is not the case. Anyways, the past few months have not been good. The people loyal to Rizer and the others that died, they wouldn't leave me alone."
​
The girl choked back a cry and cleared her throat.
​
"To put it simply, I left. I've been on my own now, and I've gotten into a spot of trouble. I'm on Phaeda, but I'm not sure how long I can stay here without things getting worse. Father doesn't know where I am, and I'm not asking you to bring me home. I'm just...I'm hoping that....well I don't know what I'm hoping, but you're the only person I know that has got off of Ord Mantell and isn't in league with them. If you can - if you would see me again, I need your help."
​
The image looked with soulful eyes at what would be Azrael's face and then the holo-recording ended.
​
​
Presently on Phaeda
H
e hadn't thought about her in weeks. At first that girl was on his mind day in and day out since he left Ord Mantell to arrive on Mandalore. He had essentially wiped the slate clean, but she had never left his thoughts. The image blurred a bit in the last few months, and slowly but certainly memory of her faded, as did the events that led up to his bionic arm, the betrayal, and the deaths the followed. All of that had been pushed down, as a distant but faded scar that remained only tangibly in his bionic arm. Lahswee's message though had changed all that, and a flood of memories, painful and otherwise rushed back into his brain. Every part of the tragedy, the brief triste, and the betrayal was something he was forced to re-live within minutes after hearing those words. She was the first girl he'd ever cared for, and that didn't leave a person, that stayed with them no matter how much they attempted to forget. This was just opening up an old wound that had scarred over. It may of been true that a Mandalorian never forgets, but this pre-dated himself as a Mandalorian.
In the week that transpired Azrael had prepped for a journey of his own to Phaeda. He could of asked for help, and he was offered it, but he turned it down. This was something he had to do for himself. This was a loose end that he never had tied up, and this was someone that despite everything that happened, he still cared about. She needed his help, and he knew now that he was a different person. A person that could stand up for himself, that could fight, and that could protect her if necessary. He had changed so much, so quickly that anyone that knew the Mandalorian would be hard pressed to believe that he'd ever take a beating and not fought back till his dying breath. The Night shadow was taken with supplies and food stuffs in the day and a half journey to a system outside of Mandalorian territory to a place that made Nar Shaddaa look classy.
It had been a full day on Phaeda moving through the cities and looking for information where he could. There were no coordinates, no rendezvous meets setup to find her on the planet. It made it decidedly harder to track someone on an entire planet when you didn't know the first place to start. The only resource he had was a holo-image that he assumed had to be recent, and the intimidation of his Mandalorian armor and personality to sway residents to give him accurate information if they had seen her or not. After several cold leads that brought him back full circle in vain trying to locate her, one tip did happen to surface that seemed to be more promising than the rest. There had been talk of an abandoned loft that was on the edge of town near the Collo Fauale Pass. A few civilians had recognized movement in that area recently, and had figured someone was trying to live there for free, or at least survive.
Footfalls crunched over the rocky terrain as he had by now exited the city a good twelve kilometers back, and had only passed a few homesteads on the way to the described place. The loft was large enough, and seemed to have been created for the purpose for residents of border patrols in the past, when the city was smaller. The pass itself was open and free to use, but certainly had rumors surrounding camped out scavengers who might pick at the dead that made that place their final resting place. The loft however seemed to have been un-used in sometime. Stopping feet before the metallic stairwell to the door, Azrael paused to survey the scene. His readouts weren't getting much other than some residual heat from their local star, and about a half-dozen worn prints on various surfaces. Not even a vehicle in-sight. Switching to infrared, he scanned the loft portion to find a source of heat, and something that looked like a lifeform, but it was too faint to tell. Still, it was a lead and it was the best one he'd had in a day.
"Let's hope you're in there."
::::::::::::::::::::::::::::::::::::::::::::::::::::::::::::::::::::::::::::::::::::::::::::::::::::::::::::::::::::::::::::::::::::::::::::::::::::::::::::::
INFORMATION FOR ALL BOUNTY HUNTERS
::::::::::::::::::::::::::::::::::::::::::::::::::::::::::::::::::::::::::::::::::::::::::::::::::::::::::::::::::::::::::::::::::::::::::::::::::::::::::::::
Your client; Nevill Tomrak has posted a 20,000 credit bounty on Azrael of Ord Mantell. The terms are as such, that his body must be presented either dead or alive to Nevill on Ord Mantell to claim the prize. Below is the information you would have been given on the bounty itself:
Target:
Azrael of Ord Mantell
Price:
20.000 credits
Conditions:
Proof of body (dead or alive)
Last known whereabouts:
Azrael was seen fleeing from Ord Mantell with two un-named Mandalorians
Current Location:
Sources have indicated that Azrael can be found on the remote world of Phaeda
Likeness:
(See profile avatar)
Distinguishing Marks:
Azrael had his left arm replaced with a prosthetic bionic arm. The crest of the Mandalorian Mythosaur is on a plate capping the shoulder.
Preference:
If possible I would like to see the fugitive alive, to answer for his crimes.
:::::::::::::::::::::::::::::::::::::::::::::::::::::::::::::::::::::::::::::::::::::::::::::::::::::::::::::::::::::::::::::::::::::::::::::::::::::::::::::::::::::::::::::::::::::::::::::::::::::::::
@[member="Mr. Ash"] @[member="Desmond Voralis."] @[member="Tyger Tyger"] @[member="Skye Mertaal"]