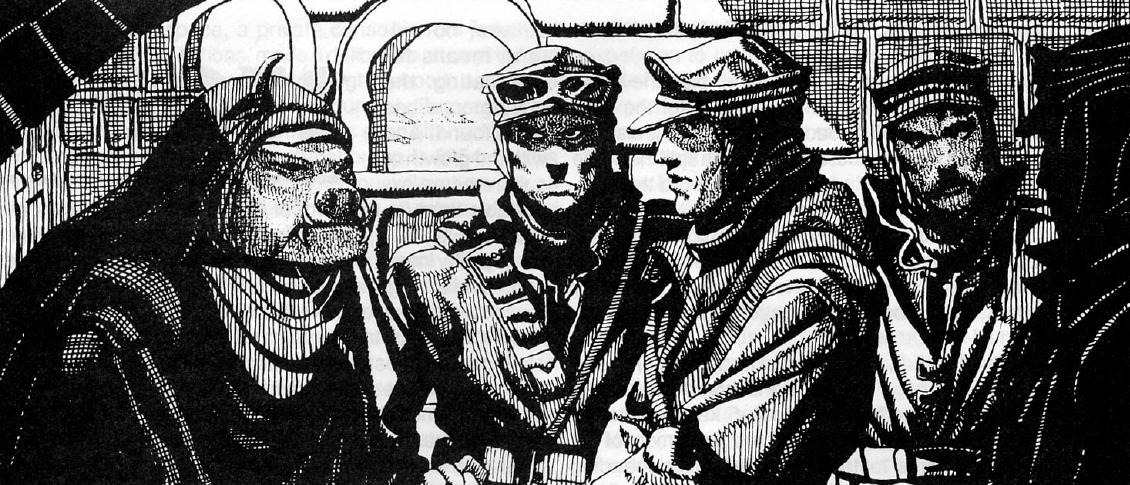 NAME:
Mother Arg'garok ( Means Waraxe in Gamorrean)
FACTION:
Vagrant Fleet ,
Nun of G'aav'aar'oon
RANK:
Initiate
SPECIES:
Gamorrean
AGE:
89
GENDER:
Female
HEIGHT:
1.8m
WEIGHT:
She has GIRTH
EYES:
Tiny orange eyes
HAIR:
Little bit of white peach fuzz when she isn't wearing her wimple
SKIN:
Olive green
FORCE SENSITIVE:
Yes
---------------------------------------------------------------------------------------------------------------------------------
STRENGTHS AND WEAKNESSES (Required: 2 Weaknesses Minimum) :
+ Uses prayer and meditation to direct this power towards healing.
+ Great strength and a large powerful physique
- Girth - She can get stuck between walls or tight corridors.
- Speed - She can't quite get past normal waddling speed.
- Non violence vow.
SHIP:
BIOGRAPHY:
Despite her rather large toothy and ferocious mug, thick snout, close set eyes, tusks and horns, Mother Arg'garok is actually quite quiet, pious, and calm. The way of the Nuns was one of calmness and passivity rather than violence, which they were encouraged never to use. Although a little bit slow, in waddles and mind, she is quite happy to help out. She is slow of speak and slow in words, but quite well versed in the healing art not only through the Force but through conventional means.
She has a number of parasitic bloodsuckers native to
Gamorr
called
morrts
. She shows great affection for the creatures and considers them adorable pets. They are called respectfully; Ugg, Ta, Cha, Tch, Oola, and Gweek.
She is also well versed in
Gamorrean opera
, which is composed of loud grunts, snorts and growls.
FORCE SPECIALTY
Fate-bending: Motivator breakdowns, white plastic armor fatigue, computer viruses, etc.
Force Goals:
Art of Small
Cleanse Mind
Cure Poison
Cure Disease
Force Cleanse
KILLS:
BOUNTIES COLLECTED:
---------------------------------------------------------------------------------------------------------------------------------
ROLE-PLAYS: