@[member="Dranok Lussk"]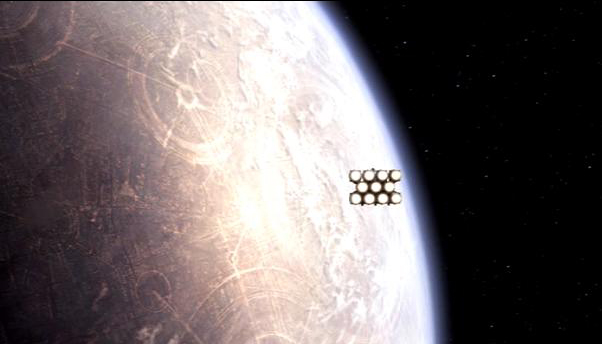 As the spaceship that Flint was on exited hyperspace, Flint Dexen recounted to himself the events that had led him up to this.
When Flint Dexen woke up this morning in the depths of the Galactic City, he did not have the slightest plan to get out of Coruscant. The only thing he had planned for the day was to track down some local street gang members that had been terrorizing the citizens of the Lower Levels of Coruscant recently. Flint had not anticipated for his mission to go as long as it did.
Thirteen hours. That was the time it took for him to track down and defeat just a little over half a dozen of his targeted gangsters and pirates for the day. His thirteenth gangster, however, turned out to have had plans to escape the planet that day. That particular criminal, as it turned out, had a electrostaff with him, and so did Flint himself. So the two had quite an electrostaff duel, their fight ensuing to onboard his opponent's ship.
By the time that Flint had subdued the pirate (he had basically taken him out by tazing him, Flint refused to kill under any circumstances), the ship had reached the atmosphere of Coruscant. As he found out a little too late, the ship that he was onboard was immiediately noted by the Coruscant Law Enforcement as belonging to a criminal gang, and the last thing he knew, Flint had about three police shuttles hot on his tail.
So if Flint had been any other person, he would've landed his ship calmly and would've explained everything. However, he was Flint Dexen, and the last he really wanted to do was have to deal with the local police. So in the end, Flint eluded the law enforcement by taking advantage of the ship's luckily very modern and advanced hyperdrive.
He had rarely flown outside of the planet before, and it would've come as a suprise to anyone that knew Flint that he had managed to fly the ship at lightspeed for five whole minutes without getting vaporized into space dust. When he exited hyperspace, however, he almost quite literally ran into a problem: he found himself only a short distance away from a frighteningly large
cruiser
.
Cursing under his breath, Flint got ready to take evasive action. He knew from past experiences that his day at that point was about to get pretty eventful.