Kami Meran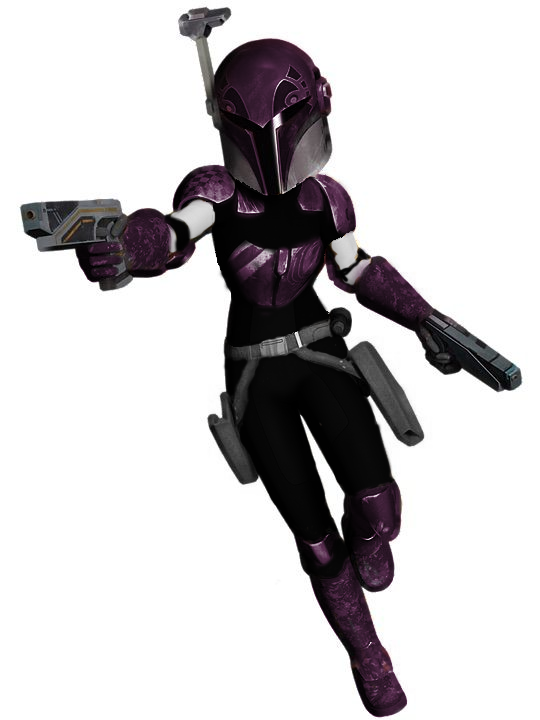 NAME:
Kamminoska Okolo Verasa Solaski Gerasa Talili Osssollo Hautkopft Meran. but prefers simply Kami. with only one m
FACTION: Mandalorian
RANK:
Lance corporal
SPECIES: Arkanian / human hybrid.
AGE:
15
SEX:
female
HEIGHT:
5 ft 1 inch
WEIGHT:
79lbs
EYES:
grey
HAIR: white
SKIN:
white
FORCE SENSITIVE: no
---------------------------------------------------------------------------------------------------------------------------------
HOME:
http://starwarsrp.net/topic/94280-the-asolpian-debris-feild/
http://starwarsrp.ne...pic/93543-asop/
http://starwarsrp.net/topic/97543-castle-meran/
STRENGTHS AND WEAKNESSES:
+Kami also lacks in applied field experience she has a lot of training and " book smarts " but little on field experience.
- lacks confidence in groups.
-suffers social ankiety disorder.
- Sneaky sneaky Kami is better suited to the stealth game than proper combat
- kami has recently recovered from tretement for
http://starwars.wikia.com/wiki/Cancer
APPEARANCE:
kami is an athletic thin but has a thin ropy muscle, under her beskargam she can come across as a cute little girl.
her armor is a dark green and black.
As an Arkanian offshoot she is pure with white white hair and pointed ears
Armor:
http://starwarsrp.net/topic/95998-kamis-armor/
http://starwarsrp.ne...-phrik-bracers/
1
http://starwarsrp.ne...baka-bodyglove/
1
http://starwarsrp.ne...ersilk-elaxtex/
http://starwarsrp.net/topic/111678-kamis-sword-belts/
http://starwarsrp.net/topic/111633-kami-merans-personal-beskad/
BIOGRAPHY:
Kami is a Mando trained from an early age.
she was trained in combat and even took part in several small combat raids with her brother Dansig Meran.
Kami was adopted and brought in to the mando race at the age of 2 she was found in the ruins of an attacked colony in the arms of her dead mother.
It was here she was confronted by a tall Ssi-Ruu named Kruuk Meran. Kruuk considered himself a collector of younglings and would either refuse to kill them or even kill to defend them.
Kami was added to his agoge of children like a kitten into a cat ladies home.
Kami was raised by a group of rowdy boys and grew up a tomboy with a bevvy of scars and a broken nose.
Kami fell in with her adopted Zabrak brother to learn the Mando trade.
unfortunately Dansig was killed by a Sulustan drug dealer who slit his throat.
it was this quick act of bad luck at the worst time that drove Kami to work on her speed and reflexes.
It was he Sister Lyth who pulled her threw a lot of tough times.
if she couldn't be big and strong she could be fast.
as sutch she has a unusual fighting style
she has recently admitted to herself that she is a homosexual.
WEAPONS:
twin Vibro blades.
plus
http://starwarsrp.net/topic/89824-darth-jar-jars-lightsaber/
http://starwarsrp.ne...laster-carbine/
2
http://starwarsrp.ne...9-be-300-kyrad/
http://starwarsrp.ne...o/#entry1383260
http://starwarsrp.ne...kamis-chakrams/
http://starwarsrp.net/topic/100729-saber-dart/
http://starwarsrp.net/topic/100577-tc-33-micro-missile-rifle/
SHIP:
http://starwarsrp.net/topic/94936-meran-mechanics-station/
Kills:
BOUNTIES COLLECTED:
---------------------------------------------------------------------------------------------------------------------------------
ROLE-PLAYS: