Five and a half years ago​
​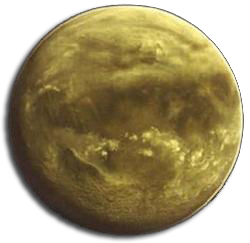 ​
​
T
he glitz and the glamour of a planet devoted to the almighty credit might of not seemed like the best place to lay low, but in reality it was quite a perfect fit. It was so overt, that it was covert - and kept a man on the run from his past out of the prying eyes of those that sought him. Hiding though was only one of the two reasons that Dekkan Fray had adapted to carve out a small place for himself in order to try and make sense with what had become of his life. The second reason for his current location outside of the capital city of Efavan was what the city and planet were famous for; distractions. It had been years since the final incident that had shattered his rage induced reality and snapped him back to what life was out here in the black. Now carrying a host of sins and memories of pain and tragedy, the solemn and often brooding melancholy needed a way to keep the demons of his past at bay, if only for a little while longer.
Work wasn't exactly the most entertaining or fulfilling of occupations, and yet it still provided him with something to dull the pain, and the flood of history that he was dealing with alone. Of all the employ that rested in the hands of the wealthy elite controlling the gaming casinos, there was not a man so guarded and so unwilling to socialize than that of Dekkan. He mind and emotions were a gated community that let no one in, nor let his pain out. Nights had been spent in drunken stupors so that he could fall asleep. Even then, his dreams still haunted him and woke him up countless times in the night bathed in a sheen of sweat. The big city lights from his humble apartment never tantalized or tempted him, but only served as something to redirect his attention. He honestly hated that kind of life, the carefree dupes that wandered the casinos every hour of every day. He wouldn't of stepped foot on this planet under different circumstances.
Months had gone by like years for the man, and while he was till in the prime of his life, his soul had aged ten times over. The weight and burden evident in slumped shoulders and a posture that indicated he was not living, that he was only existing. Every avenue he had tried to throw himself into in order to keep the torment inside had been a dead end. This was a land of immediate pleasure, with no long term appeal. It was instant gratification at it's finest, and what he was looking he wasn't finding, even at the bottom of a bottle. Still he had to make a living he supposed, and in doing that, his search for something to help had unlocked a single untapped source that might just provide something of a balm to his historic wounds.
They called them Companions. The hired escorts of the Galaxy, but they had been set apart from the Galaxy's oldest profession. There were of course overlapping traits involved, and yet the name and occupation had become respected, admired even. They had become ambassador's of their craft, and had done some significant dealings with the higher political parties and faction heads. Dekkan wasn't aware of their history, or their role in the Galaxy at large, all he did know is that he hadn't turned their direction yet. This was more than just a street-walker however. He wasn't going to find a companion combing the catwalks of the casinos and looking for a quick fix. This required assets, reach, and a respectful and dignified - honest- attempt.
Registry had been less than appealing as he was trying to stay off the radar, but assurances were made that his identity was in the strictest confidence, and not even an order from any government could get into their system and request or take any records. These Companions were true to their word. They had to be in order to charge what they did for their services. Credits were not an issue, at least not for such humble estates. The money would of gone to booze at any rate, and he had enough credits to warrant a single request. His application was meager, and not as upstanding as some of the others that might be given to this order. The image of a scruffy human with pain-filled soulful blue eyes and a rugged complextion was the face of the holo-vid. His words were not eloquent or classy, but they were honest. At the last, his parting words in the message simply said this:
"I suppose I'm looking for a distraction. And if it's any consolation - I'm not even sure if I deserve one."

The self decpreciating value of his request was not lost on him, nor did he doctor it. He was simply being honest and straight forward. The fee for processing was entered and Dekkan hit send with a sigh. Sitting back in his chair, he looked over the half full bottle of scotch and lifted it to take another swig. Before pressing his lips to the top of the bottle's throat he lifted it with a smirk on his face at the holo-screen that had confirmed his submission.

"Here's to hopin'. Cheers."
[member="Serrena Alcine"]