Director General of the RBC
Director General of the Republic Broadcasting Corporation.
​
​
​
​
​
​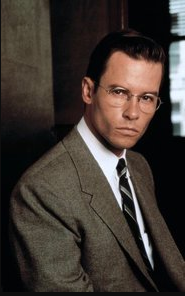 ​
​
​
​
​
NAME: Mr. Arthur Bradley Woodburn III​
​
FACTION: The Republic Remnant​
​
​
​
RANK: Director General and founder of the RBC.​
​
​
​
SPECIES: Human​
​
​
​
AGE: 29​
​
​
​
SEX: Male​
​
​
​
HEIGHT: 1.8m​
​
​
​
WEIGHT: 69kg​
​
​
​
EYES: Blue​
​
​
​
HAIR: Brown​
​
​
​
SKIN: White​
​
​
​
​
​
​
---------------------------------------------------------------------------------------------------------------------------------​
​
​
​
STRENGTHS AND WEAKNESSES​
​
Observant: It comes without saying that to run a corporation that prides itself on the collection and distribution of information that those who run it should be confident in their own ability.​
Quick wit: Arthur has had the privilege of prestige within education and upbringing yet his success in debates and interviews have come from his ability to adapt his strategies mid-talk.​
Wordsmith: Whether keeping a journal, writing stories throughout his younger years or longer academic pieces his ability to convey information has always been a level above his fellows.​
​
​
​
Not a soldier: As a journalist, business owner and orator his skills lie with the pen, not the sword.​
Impartiality: As per the principles of journalism Arthur maintains he and his employees to stay neutral and not intervene in a situation and report with honesty.​
​
​
​
APPEARANCE:​
​
The presentation is everything within the business, for this reason, Arthur keeps himself presented the way of which he wants to be received. Usually seen in suits of neutral or dark tones as not to draw any direct attention. In the field, his dress will accommodate to climate or terrain as permitting.​
​
​
BIOGRAPHY:​
[SIZE=11pt]Arthur Bradley Woodburn III was born to the upper-middle class parents of Arthur Woodburn II and Catherine Montbeulieu on the planet of Corulag where he spent the first 16 years of his life within the planets private education system. Within this time he had become an up and coming short story writer under a
[/SIZE][SIZE=11pt]
penname
. After clearing his school with middling grades in all but
english
[/SIZE]
[SIZE=11pt] Arthur joined an entrance program to the University of Coruscant and spent the next six years studying for a masters degree in common linguistics and literature. Whilst at the university Arthur had continued his passion for writing however with the increase in military activity and political radicalism his attention turned to that of common events and inter-faction relations.
[/SIZE]
​
[SIZE=11pt]Whilst at the University of Coruscant Arthur worked his way to become president of the university journalistic society and chief editor of the
[/SIZE][SIZE=11pt]
institutions
newspaper. From this
point
the paper excelled with various articles even making their way to the eyes of the more desirable within political positions and across other Academic circles. After finishing and graduating with a first degree Arthur had gained a placement to work in a leading financial and trade based news company as an office assistant before spending a year in the editing room to eventually at the age of 22 gaining his first placement in the field as a photojournalist attached to a group of more senior reporters being sent to document a new port opening. Arthur spent another year at the firm before taking a more prestigious position as a war correspondent for a well known Kuat based firm where at the age of 26 he eventually gained an editorial position and returned to office life
having
[/SIZE]
[SIZE=11pt] become a well known and respected figure within the industry with an award for his documentation on the Antorian genocide and the ensuing civil war.
[/SIZE]
​
[SIZE=11pt]With the fall of democracy and rise of autocracy, Arthur's ability to stick to morals of truth and honesty became impaired as his senior team
[/SIZE][SIZE=11pt]
were
replaced or threatened into compliance with the autocratic government's official line. After his position of
editor
was threatened for writing a scathing article against the Sith military action against
civilian
[/SIZE]
[SIZE=11pt] population in place of law enforcement, Arthur quit with his dignity before fleeing to the up and coming space of the Galactic Alliance where he helped increase news flow in areas of propaganda and isolation.
[/SIZE]
​
[SIZE=11pt]Recently and with the revival of a democratic
[/SIZE][SIZE=11pt]
territory
Mr
Woodburn took what left he had of his previous accounts and family wealth to invest in a new corporation dedicated to the proliferation of true and unbiased news from throughout the galaxy. After starting with a small team in a small office the team has now grown traction to be known as a neutral arbiter in the news world within republic space,
however
[/SIZE]
[SIZE=11pt] his sights have now turned to the wider galaxy.
[/SIZE]
​
​
​
​
​
​
​