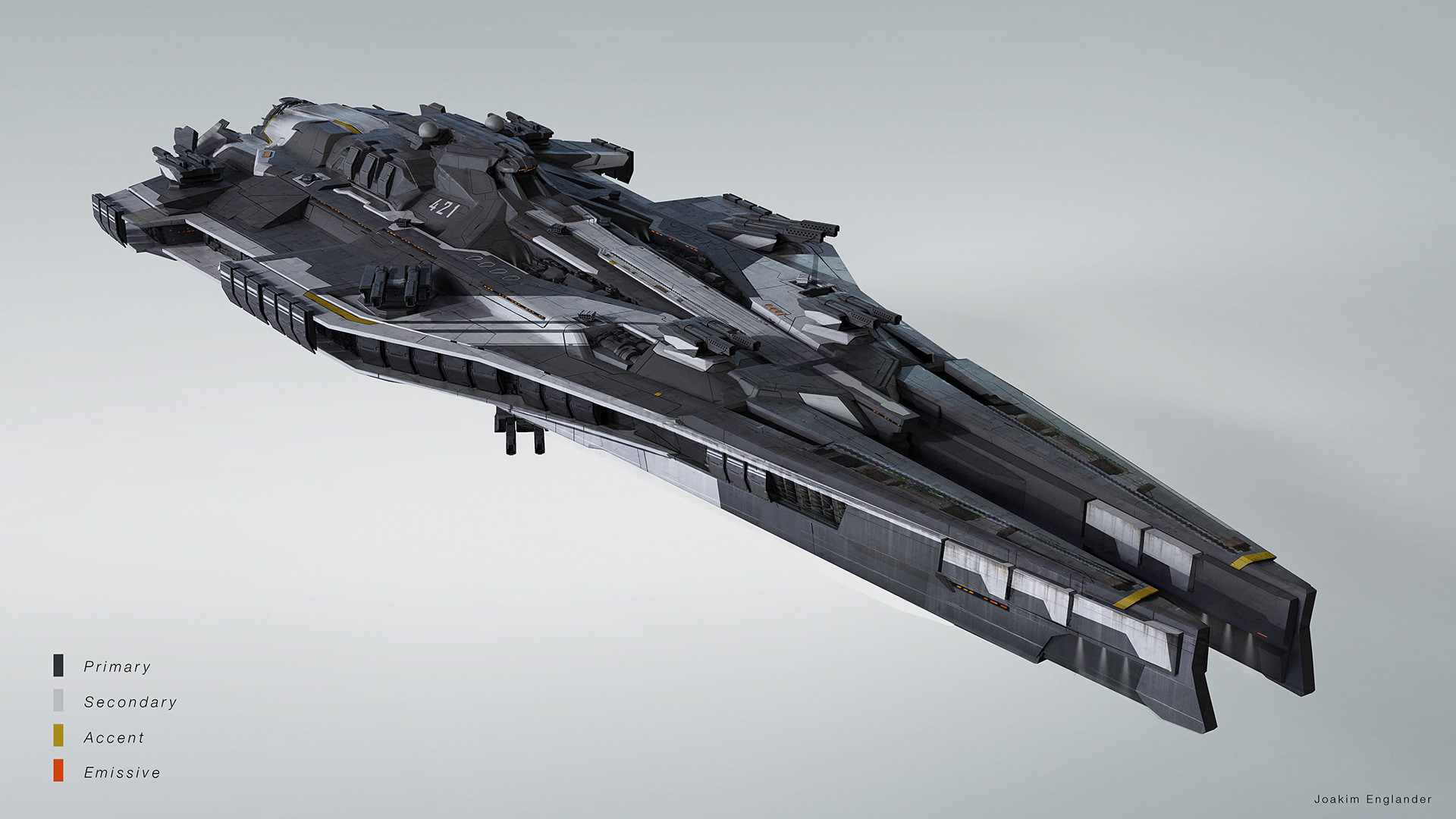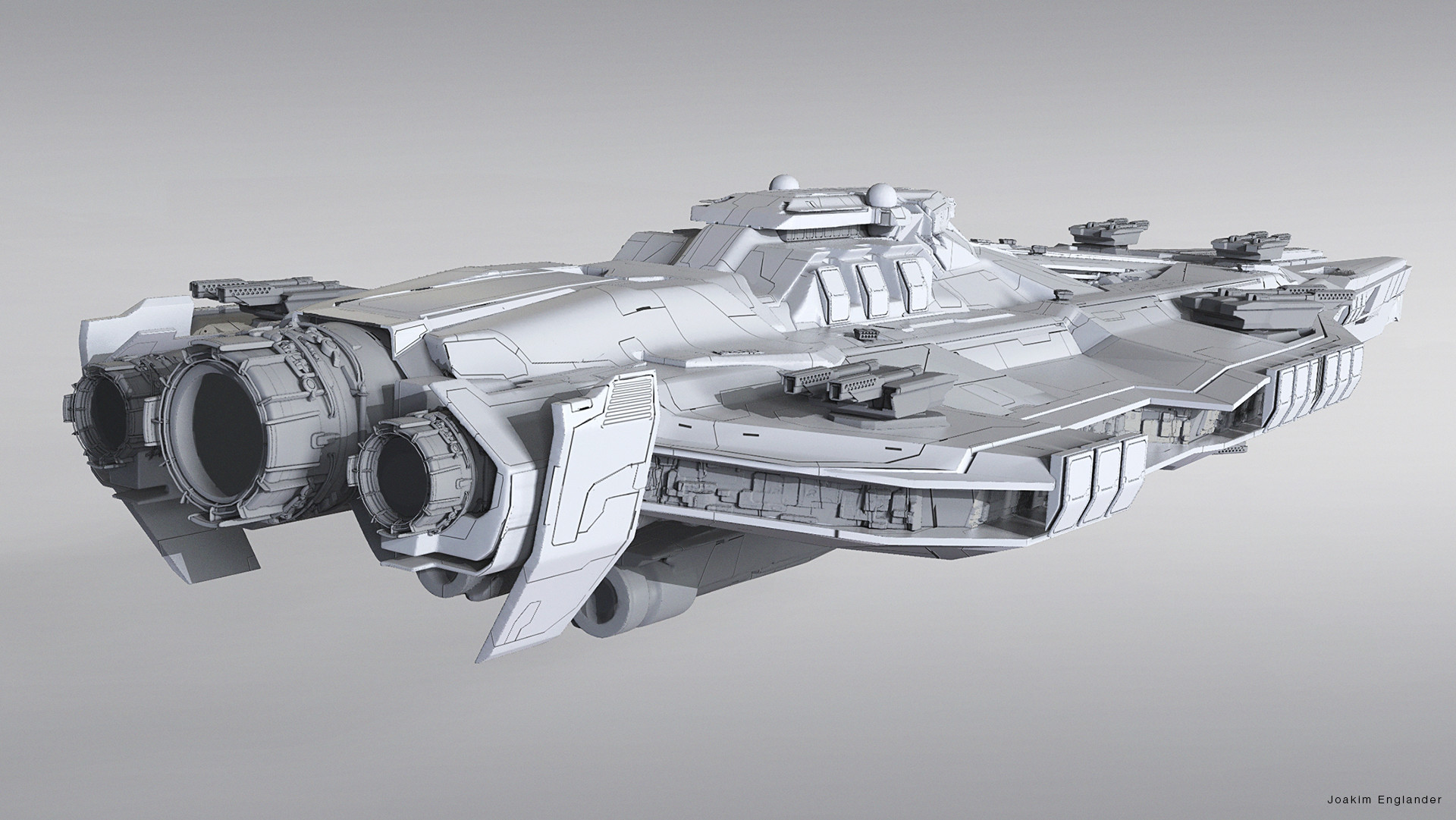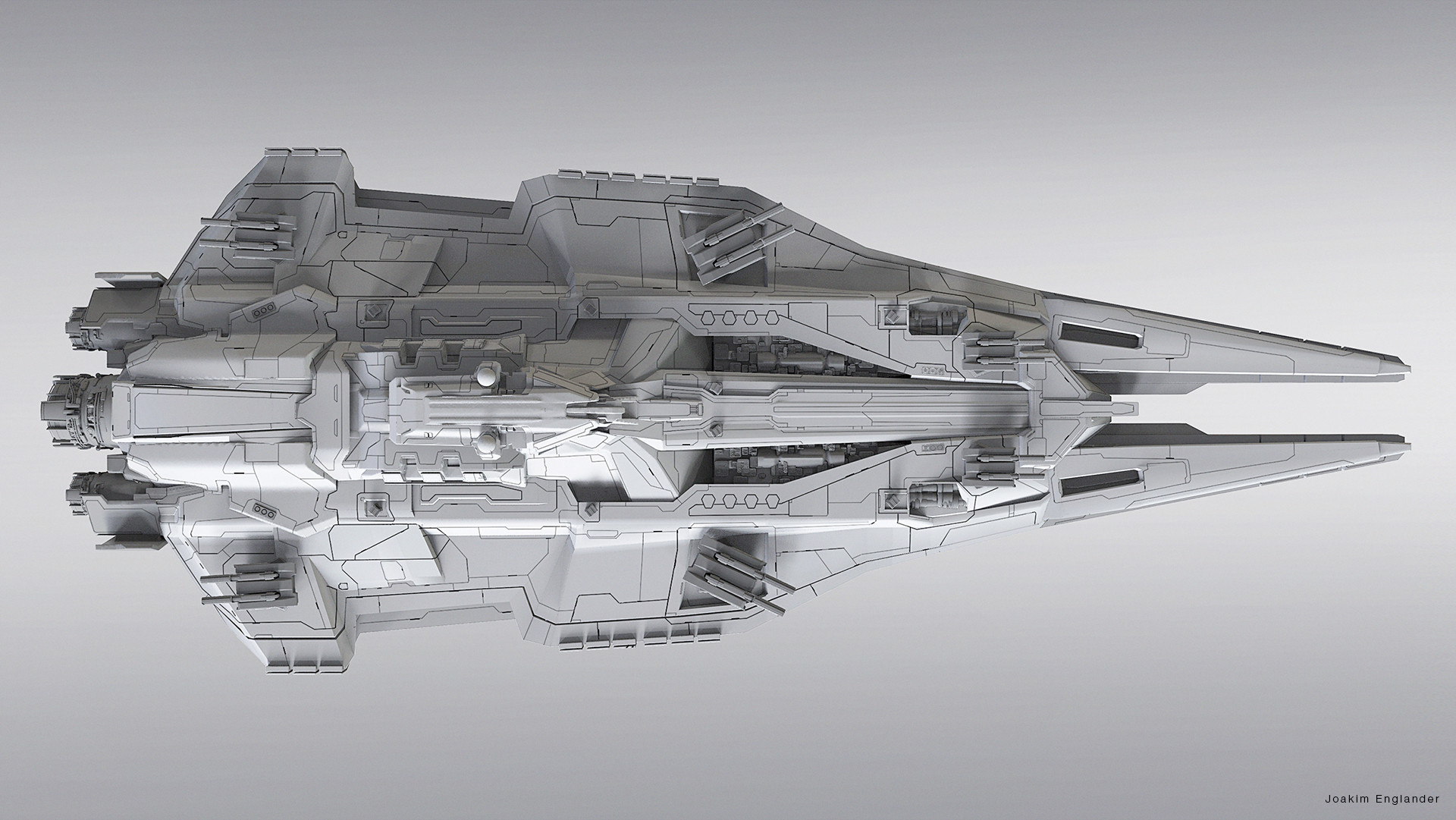 OUT OF CHARACTER INFORMATION
Intent: To provide a capable patrol and anti-starfighter vessel for private and military use
Image Source: "Spaceship" by Joakim Englander
Canon Link: None
Restricted Missions: None
Primary Source: None
PRODUCTION INFORMATION
Manufacturer: MandalMotors
Model: Ambition-Class Corvette
Affiliation: Open-Market

Production: Minor
Material:
​Mandalorian Steel

Durasteel

Starship Parts

Transparisteel
TECHNICAL SPECIFICATIONS
Classification: Patrol/Scout Corvette
Length: 175 Meters
Width: 63 Meters
Height: 31 Meters
Armament:

Average




​

Heavy Turbolasers

Automated Point Defense Laser Canons

Concision Missile Launchers

Ion Cannons
[*]
Defenses:

Average
[*]
Hangar:

Low

: 2 Shuttles
[*]
Maneuverability Rating:
Average
[*]
Speed Rating:

High
[*]
Hyperdrive Class:

Average

: 1
STANDARD FEATURES
Life Support Systems

Inertial Dampners

Standard Military Shielding

HoloNet Receiver
ADVANCED SYSTEMS
Compartmentalized Design

Automated Point Defense System
Strengths:
Comfortable: Designed to be run by a small crew and support a small strike team, the Ambition-class corvette has enough cargo space to hold several months of consumables as well as decent living quarters and small weapons firing range

Fast Patrol Craft: One of MandalMotors' faster corvettes, the Ambition-class was designed to quickly intercept pirates, raiders, and other small capital ships as a response ship.

Annoying: As a scout ship it is also fast enough and well armed enough to keep a larger foe busy until help arrives
Weaknesses:
Master of None: The Ambition-class corvette was designed as an "all-rounder" being able to pick off fighters and harass capital ships, but not both at the same time. Capital ships with hangars of starfighters are hard counters to the Ambition-class in a one-on-one fight

Exposed Bridge: While the Ambition-class has two command bridges, the main bridge is slightly raised and exposed, providing a target for enemy fighters to exploit.
Description: With a tightening of security within their boarders and a lack of up to date small capital ships, the Mandalorian Empire commissioned MandalMotors to develop a fast corvette capable of spending long periods of time in space with limited contact with others. Enter the Ambition-class corvette. Based off of several older designs found in the databanks of House Skirata's ancient ships, the Ambition follows a similar philosophy to the Raider-class corvette of the ancient Imperial Era. While its weapons primarily focus on an anti-starfighter role, its powerful turbolasers make it a strong contender when fighting similarly sized capital ships while its speed and small, thin profile provide a difficult target for larger capital ships to hit. Designed with comfortable crew quarters and enough space to hold a medium sized platoon of soldiers, making it a decent troop transport as well. While a full crew is preferred, the automated point defense system and advanced navigation computers allow for the ship to be flown with a much smaller crew than one would assume possible for a ship of this size. Fast and capable, the Ambition has become a staple of system defense.