The Lady in Silver/Grey Historian
Basic Information:
Full Name: Alexandra Lianne Feanor
Nicknames/Alias:

Alex, Alexis Fean, Emilia Marean

Gender: Female
Species: Zorren
Race: High Zorren
Physical Age: 22
Chronological Age: 59
Homeworld: Eshan/Alderaan/Correllia
Language:




Galactic Basic,

Echani,

Mandalorian(Couldn't remember name),

Huttese,

Chiss(Same as Mando),

Eldorai
[*]
Force Sensitivity: Yes
Physical Appearance:
Gender: Female
Height: Six Foot Four Inches/ 1.95 Meters
Weight: 185lbs
Complexion: Pale Caucasian Skin
Eye Color:
True Eye Color: Gold

Echani illusion Color: Icy Blue with Silver flecks
Hair Color:
True Hair Color: Red

Echani Illusion Color: Silver

Tail Color (Does not change): Red with a white Tip
Voice Sample:
Cortana from Halo
Body Type: Lean and Athletic, with little excess fat or muscle
(Alexandra's Echani Appearance)
​
Alexandra's is one that always seems to shift from appearance to appearance as she floats between her personalities and as such she never seems to be the same person in appearance just as she is always different in her personality. Normally for those who had never known her, she would appear as the Echani body that she had been born with, not trusting most people to see her as she is unless the illusion is impractical or cannot be maintained. Thought the difference between the two of the visages is rather minimal, it does spark some key difference through the change in hair color, eye color, and facial features.
​
The Zorren body as far as physical appearances goes does not change whether appearing as the Echani those would recognize her as or in this new body, being that the illusions used only change the color of her hair and eyes, as well as hiding her tail. None the less this body is lean and very obviously kept in very good shape, favoring no section of her body. Further, it boasts a more practical shape to it rather than the hourglass figures or even exotic sized beings of the galaxy, being that the woman supports modest features when it comes to her chest. Further than build, Alexandra retains an otherwise unscarred body with softer skin that normally finds itself covered by dirt if she is in her garden, something that was a change between the new body and her former Echani one which had been covered with years of scars and injuries. The last feature that remains unchanged between the Zorren body and when she takes her Echani based illusion is the fox-like tail that becomes hidden by the illusion, being red with a white tip and about four feet in length and normally wrapped around herself to be kept out of the way.

The first feature that changes is the single most striking change of her physical appearance and that is the color of her hair and her eyes. Those two features shift from Red to Silver and Gold to an Icy Blue with a number of silver flecks respectively, being that they are the feature one would generally recognize Alexandra by in combination with her force aura itself. Furthermore, her facial features and general expression change between the two as well.

Her Zorren appearance has a much more vulnerable and unstable appearance to it, her face showing a bit more of a feral appearance when it comes to how she shows her emotions. Furthermore, while she portrays her appearance without the illusion, there seems to be more sadness to her features than when she hides behind the Illusion. Whether due to her two personalities working to appear differently or simply her hiding it behind the illusion, this feature is certainly there.

Alternatively, the Echani like appearance is far different on a number of levels, past the simple change in color, a structure change shows in her face as well. While the Zorren appearance is a bit more feminine than that of the Echani one. As such she has a more boyish appearance, though she is still clearly female due to her body itself and how she carries herself in her walk. Furthermore, the Silver hair she takes on will either remain semi long like it is without the illusion or finds itself much shorter and stopping at her shoulder as well. This presents her with a far more erratic appearance to match the erratic nature of her mind itself.

Almost like her change in her appearance, the clothing she wears is very different though the normal one people can see her in is a set of pure silver robes, tunic and over robes in all. This was part of her title as "The Lady in Silver." That she had become known as during her time as Historian of the Order of the Grey and a persona she adopted from that point on. This is though not the only pair of robes or clothing she has been known to wear. Similar in appearance to her Silver Robes, she has been known to wear a set of darker blue robes that that is sometimes accompanied by a brown cloak to hide her appearance and to hide any features she would rather not be seen (The First two Images.) Outside of the Robes, though, she has been known to wear a more relaxed set of clothing that one would expect of a smuggler or freighter pilot, complete with the leather jacket, darker undershirt, and leather-like pants. The only feature that is always a constant when it comes to her appearance clothing wise, is the Crystal Necklace she wears around her neck.

Her combat gear is non-existent, though, being that she gave away the last set of armor to her brother before she had become a hermit.​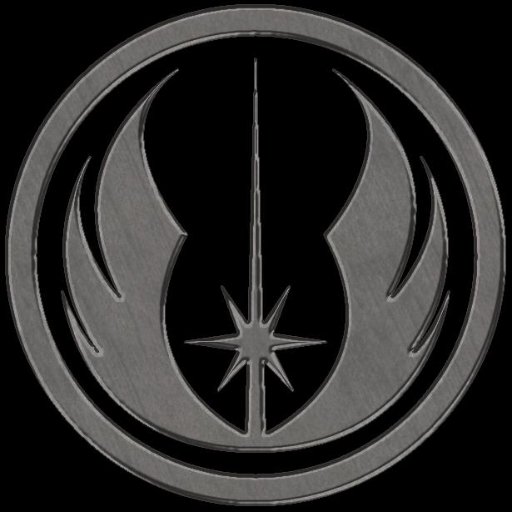 Psychological and Misc Information:​
Marital Status: Single​
Sexual Conduct: Bisexual ​
Occupation: Grey Jedi Master​
Alliegiances:
The Jedi Order
​
Current Emotional Status: Highly Depressive state with severe mental guards and locks.​
Personality Breakdown: ​
Alexandra's mental state, is the furthest thing from Stable, containing not one but thread minds within her head and each seeming to be in an endless argument with the others.​
After having split her mind into two pieces, each taking dominion over certain aspects of her emotions and personality, Alexandra has since reunited her mind with the second personality taking on the role of a force spirit residing in her. In addition, her mind is home to the Ashlan bondmate Daeda, creating the three part puzzle that her mind is, each providing a opportunity for Alexandra to be able to experience things in very different ways.​
Alexandra herself is the kind and calm force master that most would know when they meet her, but with her recent transfer into a new body she seems to have picked up some genetic memories from the brain of the clone that she had been transferred into. She is far more carefree as of late, seeming more filled with life and a lot more like a young woman who is interested in enjoying her life. This coupled with her actual lifetime she had as an echani creates a personality that seems to be split, but is simply trying to understand itself. In addition to this, due to the nature of which that Hel was created and her mind split, Alexandra is the mind that feels the positive and softer emotions, those involving compassion, love, kindness, and empathy for others. She can still feel the full range of emotions herself, but they feel dulled and numb compared to those that she chiefly feels. She is considered the lightside personality of the two, both due to her usage of the light, and the emotions that are prevalent for her.​
The Second of the minds in her head is the one that had originally been nothing more than an actual split personality that would operate without Alexandra's knowledge. Due to her attempting to separate her ability to feel her negative emotions, Hel was given her own soul and created as a darkside spirit, taking control of Alexandra's form for a long time. After the reuniting of their minds, Hel operates under the command of Alexandra, the dark spirit still its own being but very much part of Alexandra and acting as her darker half. This mind's personality is akin to the one Alexandra had tried to eliminate from herself, more willing to kill and exclusively using the darkside when it is given command of their body. Hel like Alexandra is dulled and numb to the emotions that contradict her personality, and as such anger, hate, sadness, jealousy, fear and wrath are the emotions that she is commonly in command of.​
At the end of the day, Alexandra is a woman containing two minds within her head, creating a balanced and fractured personality overall that has a tendency to seem bipolar in how quickly her emotions can change and take command of her when prompted to do so. She herself is more commonly found calm and content, the more extreme emotions being rare to see.​