Dark Sovereign of Strength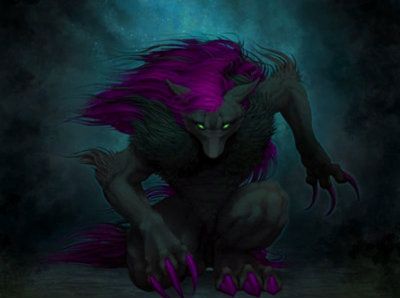 NAME: Xynar
FACTION: N/A
RANK: N/A
SPECIES:
Val'kar
AGE: 22
SEX: Male
HEIGHT: 7'5"
WEIGHT: 260 lbs
EYES: Green
HAIR: Purple and black
FUR: Black
FORCE SENSITIVE: Yes
---------------------------------------------------------------------------------------------------------------------------------
STRENGTHS AND WEAKNESSES (Required: 2 Weaknesses Minimum) :
Strength/speed: Being a Val'kar Xynar is strong and very fast.
Smell: Very higher sense of smell, and can very easily tell who people are by their smell/scent.
Fur: His fur and hair are hardened, protecting him from blaster fire.
Claws: duh he has claws he's gonna use 'em.
Adventurous: He likes to find things and explore, so this can put him in bad situations, but can also allow him to "find" a lot of things.
Loyalty: He questions loyalty of others. He knows the importance of following orders, but always thinks that something may be going wrong. On the flip side, once you earn his trust, he keeps his loyalty to them.
Eyesight: He sees in negative, giving him different colors, and sometimes hard to see.
Fingers: He only has three fingers and so it is hard for him to grasp small items.
Clothes: He doesn't need em. Though if needed, he can use them.
APPEARANCE:
He looks much like a wolf but with no tail as his entire species does not have one. However, he has a very long mane of purple hair, a rare currency in his species of Val'kar. He looks just like most of the others. However, he has a single green bead at the end of his mane.
BIOGRAPHY:
X or Xynar was born with his parents throwing him out of his family. He doesn't remember them, as there is no one who would take in a Val'kar with different colors than the rest. He had to start his life on the bottom of the totem pole. He scavenged for anything that could be of use, and along the way, taught himself how to speak Galactic Basic. With the Logs on the ships that he would find in the asteroids. He knew that out there somewhere in the Galaxy were people that could be like them. However without the power to do anything about it, He had to live his life being called a lunatic and a blasphemer of technology.
SHIP:
None
KILLS:
None
BOUNTIES COLLECTED:
None.