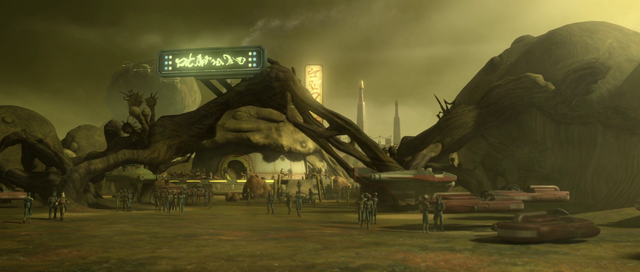 ​
Bilbousa Bazaar - Nal Hutta |
@[member="Jak Sandrow"]
Strolling around the marketplace, Judah ran a hand through his shaggy curls. He was overlooking a table full of droid components, some a little worse for wear. It didn't matter to him. At this marketplace he was both buyer and seller. Owner of Kesh-Rimma Droidworks & Salvage kept him hunting for something new to either buy and use or sell and gain a small purchase on a backwater planet. His other company, Sedna Mining dealt with underwater extractions. Not a drop of water in sight. He had put the hat of a miner away and was clearly in salvager mode.
Yet it seemed mining and droidworks were meeting one another. Judah turned over a
burrower drive
, designed to motivate mining droids, in his hands. Pulling a screwdriver out of pocket, the shaggy haired man opened a few compartments. A prompt frown, bad contacts.
"I have more Sir. Back in my speeder....Wait...one second"
A rather flustered Rodian quickly turned his back to rummage in some boxes in a speeder. Judah looked at a fellow patron and nodded slightly.
"Looking for drives as well? Been hard pressed to find ones without terrible contacts. I could fix them yet you have to wonder about the integrity of a aftermarket part as opposed to OEM."